Family demands name, arrest of US Park Police officer involved in shooting that killed 17-year-old
WASHINGTON - The family of a teenager shot and killed by a U.S. Park Police officer in Northeast D.C. is demanding the officer be identified, arrested, and prosecuted. At a news conference Wednesday, the family of 17-year-old Dalaneo Martin spoke alongside the family's attorney one day after authorities released the bodycam footage of the shooting.
"This pain hurts so bad. I just want justice for my son," said Dalaneo's mom, Terra Martin. "I need the officers to be [locked-up] all of them that played a role. He got in that car because he had another motive for my son."
"No type of money will make me feel better," she added. "I need my son back."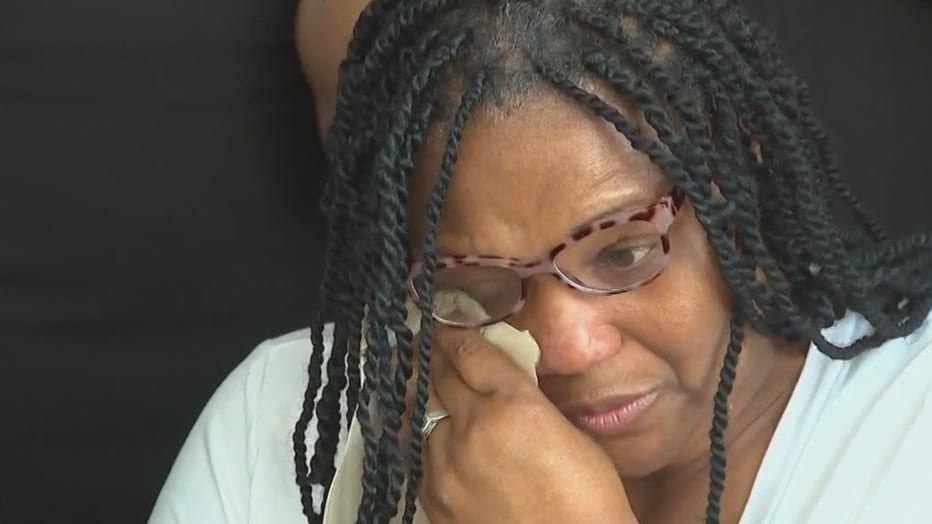 On the morning of Saturday, March 18, U.S. Park Police officials say they responded to a call from D.C. police for assistance with a suspicious vehicle at 34th and Baker Streets near River Terrace Park, which is a federal park.
Bodycam video released Tuesday shows Martin sleeping in the car when one of the U.S. Park Police officers opens the passenger side rear door and attempts to arrest him. When he enters, Martin wakes up, and hits the gas pedal. There's a struggle and the officer tells Martin to stop or else he'll shoot. Seconds later, five shots were quickly fired.
After Martin was shot, the vehicle crashed into a home by 36th Street and Kenilworth Avenue Northeast.
The camera footage shows officers trying to revive Martin, who later died at the scene. The two U.S. Park Police officers involved were taken to the hospital.
"How long will we as a community have to continue to have a talk with our young, Black children because they are treated differently by police," said Andrew O. Clarke, the Martin family's attorney.
Clarke and the Martin family also discussed what was said in the D.C. police bodycam video where you can hear officers going over their "game plan" to try and arrest Martin.
"If he does. He takes off, just let him go. But don't get inside the car …," can be heard in one MPD bodycam video. 
"Just a reminder if he does flee, that is his avenue of escape. He is to be let go," another says.
D.C. police told FOX 5 while it's not expressly written in their policy, they do not train to enter vehicles in situations like this. 
Martin's family and attorneys want to know why then, did a U.S. Park Police officer decide to do so.
U.S. Park Police would not comment after the family's news conference, referring any questions to MPD. D.C. police was initially handing the investigation due to an agreement between the two agencies.
A Park Police Spokesperson did share the agency's Use of Force General Order with FOX 5. 
The Park Police Union previously called for the immediate release of body worn camera video, emphasizing that the vehicle was stolen, and a firearm was found inside. 
The union feels the U.S. Park Police officer who fired the fatal shots had a "lawful reason to enter."
D.C. police still have not identified who actually stole the vehicle or who the firearm belonged to. FOX 5 was told that is all part of the investigation that has now been handed off to the U.S. Attorney's Office.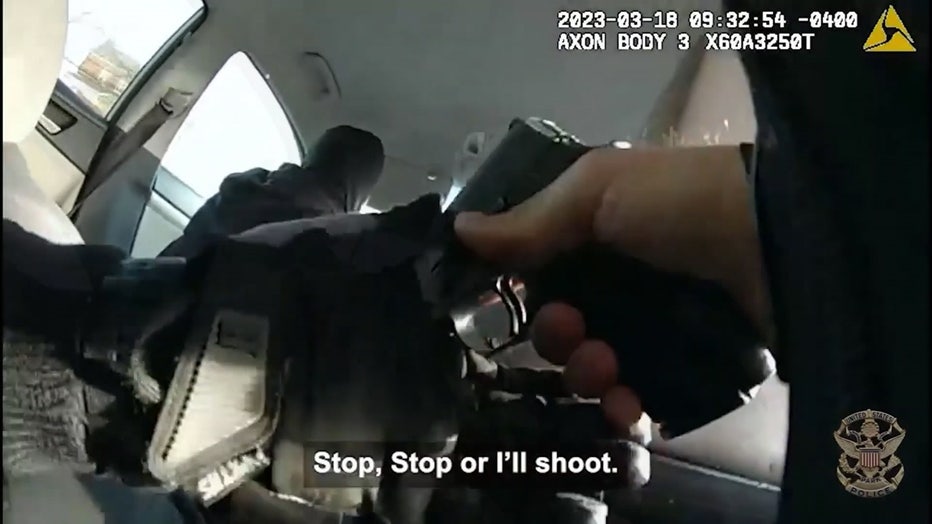 In a rare move, D.C.'s USAO, which does not normally comment on open investigations, provided FOX 5 with this statement on Wednesday:  
"The loss of a life is always tragic but is especially heartbreaking when it involves a child.  On Saturday, March 18th, 17-year-old Dalaneo Martin tragically died after a shooting involving the U.S. Park Police, and we recognize that the body-worn camera footage just released of his death is extremely upsetting.  We extend our condolences to Mr. Martin's family and friends.  In coordination with the FBI Washington Field Office, the United States Attorney's Office has opened a civil rights investigation into the circumstances leading to Mr. Martin's death.  That investigation—which we are committed to conducting diligently and thoroughly—is ongoing.  As this is an open matter, we are not able to provide additional comment or release further information at this time."
Another Park Police officer was also dragged when Martin hit the gas.
The agency has not released the names of the officers involved. A D.C. police officer being investigated for use of force would have been identified already, according to D.C. law. However, there are different rules for federal officers.
Terra Martin told reporters on Wednesday she does not feel safe until there is justice in her son's case. The family responded to comments regarding her son sleeping in a stolen vehicle as police caring more about property than lives.
Martin's funeral is being planned for April 13. 
Attorneys say a GoFundMe account was created to help pay for funeral expenses, which are more expensive than normal due to the injuries the 17-year-old sustained.
Attorneys also told FOX 5 they plan to file a civil suit but need the name of the U.S. Park Police officer who fired in order to file that lawsuit.
Authorities say a gun was found inside the SUV, although it is not clear if the weapon was owned by Martin. It has also not officially been revealed whether the vehicle was in fact stolen or who it belonged to.
All four D.C. police officers who were at the scene are still on active duty.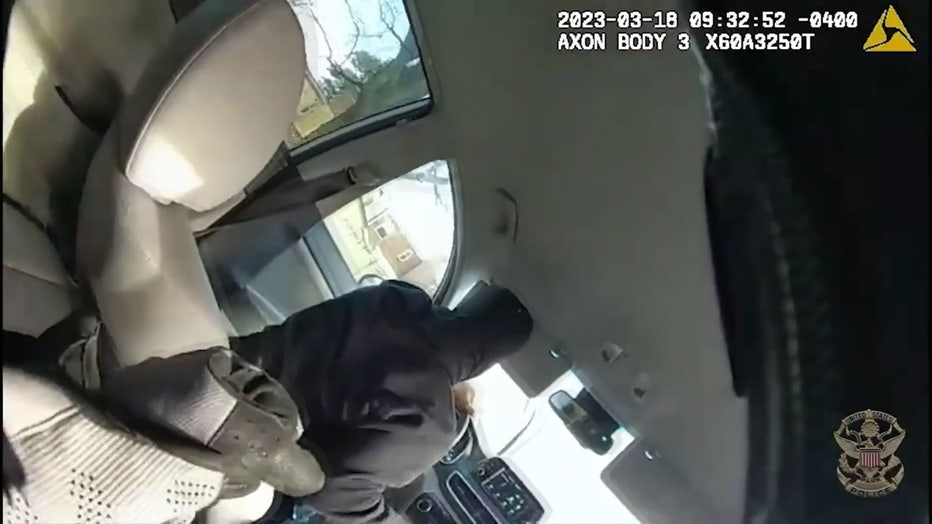 Officials released two, 30-minute videos showing different angles Tuesday. Attorney Jade Mathis, of the A Clarke Law Group, accompanied Dalaneo's mom and his two sisters to the Department of Behavioral Health to view the footage.
"He murdered my son," Martin said Tuesday. "I want the name of the officer released to the public and for the officer to be terminated and prosecuted."
"The MPD officer specifically told all the officers not to get in the vehicle and if the driver takes off, let him go and do not chase him," a statement from Mathis said. "As a result of this officer's reckless disregard for the advisement from a 20-year police veteran, Mr. Martin was murdered. We are now asking for an independent DOJ investigation and for this officer to be held accountable."
The Martin family has planned the funeral for April 13.