Fake traffic ticket scam targeting Virginia drivers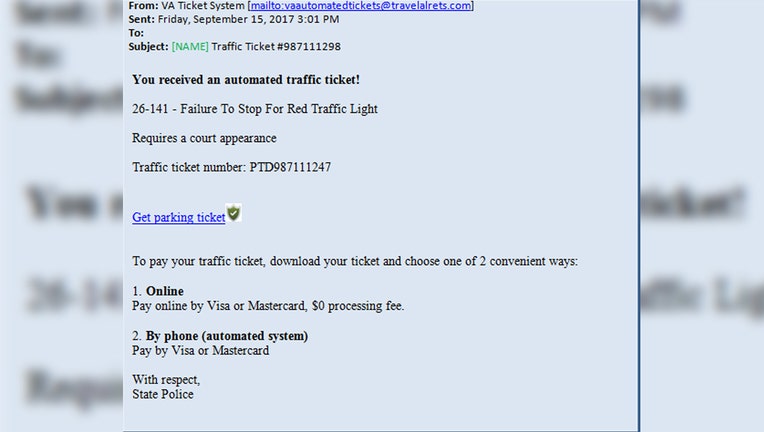 article
WASHINGTON - A new scam is targeting drivers in Virginia by attempting to convince the victim they've received an automated traffic ticket, according to officials.
The Virginia State Police issued a warning about the emails that claim the driver ran a red light or committed a traffic infraction.
Officials reminded residents that tickets are not issued digitally or through automated traffic tickets and urged those who receive similar emails to delete it and not click on any of the links.
Authorities offered the following tips to protect you from similar scams:
- Never open or click on a link in an email from an unknown email address, individual or organization. To check the validity of an email, locate the entity's website and call to determine if it is a legitimate email. The same goes for an individual.
- Never give out personal information, credit card numbers, bank account information, etc. to an unknown individuals or entities via the phone or email.
- For additional tips on how to protect yourself and identifying common scams, go to www.usa.gov/scams-and-frauds.