Fairfax County teen convicted of killing high school classmates sentenced to prison
FAIRFAX COUNTY, Va. - A Virginia teenager convicted in the deaths of two of his high school classmates in Fairfax County will spend 20 years behind bars.
On Thursday, Zachary Burkard, 19, was sentenced to 20 years in prison, 10 years for each manslaughter charge against him, followed by three years of post jail supervision.
In August, Burkard was found guilty on two counts of manslaughter in the deaths of 17-year-old Ersheen Elaiaiser and 16-year-old Calvin Van Pelt. 
During the trial, he was also found not guilty of murder and two counts of use of a firearm in the commission of a felony.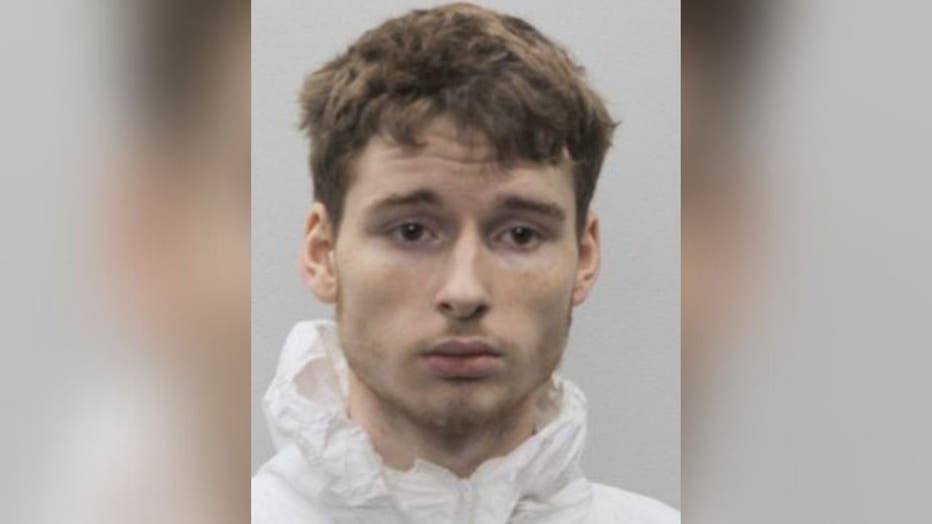 Zachary Burkard, 19. (Photo: Fairfax County Police Department)
According to investigators, officers responded to reports of a shooting along Winding Way Court in Springfield on April 25, 2021.
Once at the scene, officer found Van Pelt laying outside the home suffering from a gunshot to the back, and they later found Elaiaiser inside the home's garage with multiple gunshot wounds.
Fairfax County Police said an investigation after the incident revealed that there was a previous argument through social media between the involved parties. 
As a result, four teenagers went to the home to talk to someone who lived there and investigators were told a fight broke out.
During the fight, Burkard shot Elaiaiser and Van Pelt, who police said were among the four teenagers who arrived at the home.
READ MORE: Virginia teen guilty of manslaughter after shooting, killing high school classmates: officials
Burkard claims that he fired the shots in self-defense, adding that he thought he was firing in between the two teens as they were rushing toward him.
Investigators said the gun used in the shooting was a ghost gun that Burkard put together himself.
Burkard's sentence was the maximum possible penalty for manslaughter charges.