Exclusive: Behind the scenes with the detectives finding Montgomery County's missing children
MONTGOMERY COUNTY, Md. - Earlier this week, a 15-year-old from Montgomery County was found in Baltimore after missing since July 11. The teen is thankfully safe at home but there are several county children still out there as a small group of detectives race to find them.
The Montgomery County Special Victims Investigations Division granted FOX 5 a ride-along with two detectives, to show the work done behind the scenes to help get those children still missing back home.
They first stopped in the Randolph Hills area by Stoneleigh Court and Ashley Drive. There, they found missing person fliers ripped off of phone polls. One pulled out tape to post new ones of a 15-year-old who has been missing before.
"We think we're in the right neighborhood," said Detective John Witherspoon. "Because as you see through here, there's an old poster that I put up a couple of weeks ago that's been torn down. So, we kind of call this progress. That lets us know that we're at least barking up the right area and that this kid has been over here and that either she took the signs down or one of her friends took the signs down because they don't want the neighborhood to know that she's missing."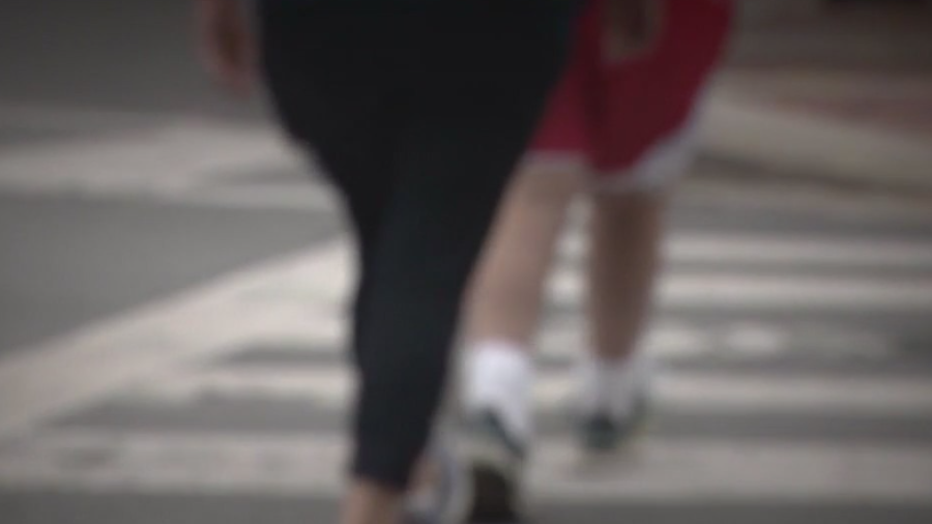 We thought the day would mostly be posting fliers and chatting with possible witnesses until another officer came across a child missing. That 15-year-old ran away from the officer by the Wheaton Metro Station. The teen is in need of help but does not want to be found.
That's when the ride-along turned into a pursuit, trying to find the officer who began chasing after the missing teen.
"So, it's critical we get to her right now," FOX 5 Reporter Stephanie Ramirez asked as Witherspoon raced to find his colleague.
"Yes, because he's by himself. We don't want anything to happen to him. Or anything to happen to her," he said.
In some cases, missing children may have been taken but Montgomery County Police say most of their missing children are runaways.
Many minors also don't know the dangers they face leaving home like being raped, trafficked or both.
Witherspoon, with the Montgomery County Police Special Victims Investigations Division, says he looks at the county's missing kids as if they were his own. He and Detective Wesley Allen set off to work on 11 missing children's cases on Thursday.
The division lieutenant tells FOX 5 year-to-date about a week ago, the county saw nearly 700 missing children's cases. About 27 are still unsolved. The ages mostly vary from 13 to 17 years old but some missing children's cases have involved children even younger.
FOX 5 asked Witherspoon what's the one mistake parents make in these cases.  
"Taking the phone," he answered.
Witherspoon said punishing a child and taking their phone is a parent's prerogative. However, it makes it incredibly hard to contact or find the missing child when the things they do on a cell phone can leave a digital footprint. This includes app food purchases and location tags or social media posts.  
The SVID team searching for the county's missing children includes four detectives, who are taking calls all day, searching for video and tracking county children to other jurisdictions, among many other responsibilities.
The reasons children go missing run a gamut — from family pressure to mental health, gang ties and more recently, teens running away, addicted to fentanyl.
The ride-along went to a county park where drug use is a known problem. That's where the detectives found another missing 15-year-old, who was hanging out with several men. The teen then ran over to a car, which turned out to have the teen's parents inside.  
"There was a little bit of, you know, a language barrier — they literally said she's missing, they know she's missing and that they know she's hurting herself and she needs help but she won't listen," said Detective Wesley Allen.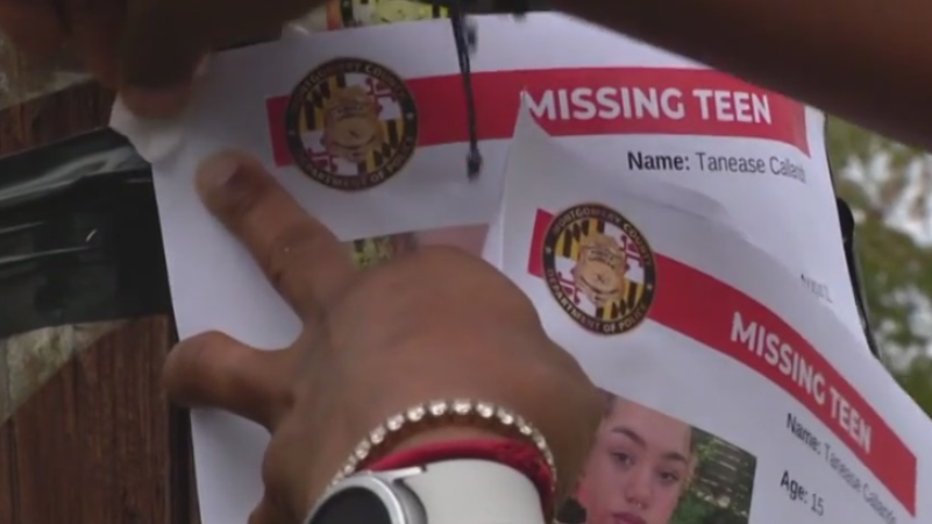 Allen spent a few minutes talking with the teen. He showed the teen her own before and after pictures, noting how much weight she'd lost. He told the teen he's concerned about her and that her parents love her.
"They know that this is where she hangs," said Witherspoon.
"And that's an issue here in Montgomery County where you have kids that haven't committed any crimes. They're runaways, they're on drugs, but there are no programs for them because they have not committed a crime," Allen said.
In the case of the teen found Tuesday, it was a Baltimore mall employee who helped find her. The detectives say they cannot do this work without the public's help — their eyes and ears.
Witherspoon also told FOX 5 common misconception is that you have to wait 24 to 30 hours before calling the police. Witherspoon said that is not correct: Call police right away as those early moments are some of the most critical if your child is missing.