Elementary school sexual abuse prevention program helps lead to arrest of Prince William County man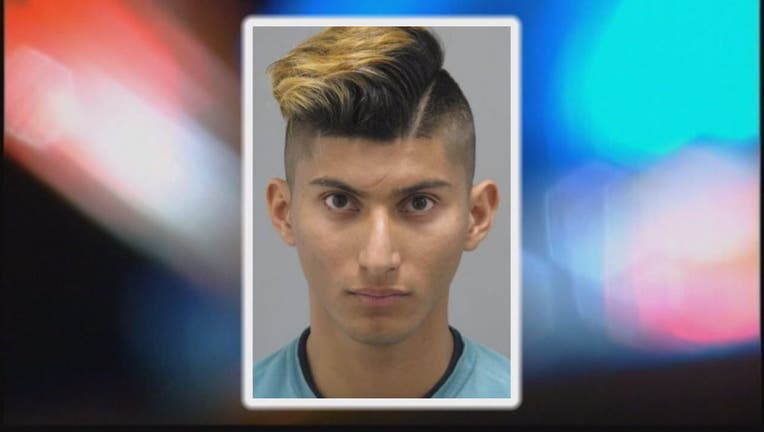 article
PRINCE WILLIAM COUNTY, Va. - This week, three adults were arrested and charged with sexual assault on children. All three incidents happened in Prince William County where the school district includes videos and assemblies describing what good touch and bad touch is in its curriculum.
Elementary school counselor Laura Bell said whether students are watching in person or through a video, these presentations work to catch or curb sexual predators.
A musical assembly program called "Hugs and Kisses" has been integrated into Prince William County Public Schools' Good Touch/Bad Touch curriculum. The actors are college students out of the Virginia Repertory Theatre performing group in Richmond.
"Bad touching is the pinching or the hitting and then finally they talk about what secret touching is and where those areas could occur on your body, and those are the areas that are covered by the bathing suit," said Bell.
Police said the videos helped nab 20-year-old Luis Alonso Argueta Bonilla of Woodbridge. He was arrested on Monday and charged with forcible sodomy of an 8-year-old female family member who police said reported the incident after seeing a similar presentation at school.
"At the end of the play, the actors do say you are welcome to come up afterward if you feel you need to speak with your counselor," said elementary school counselor Caitlin Keyser.
She said the same message is relayed after students watch the video. She told us time and time again "the students that came after the assembly did use the terminology that they learned in the play, so that knowledge there was gained directly from the curriculum that they had been taught."
The Good Touch/Bad Touch videos and presentations are shown to students in kindergarten through fifth grade in Prince William County Public Schools and other school districts that include Loudoun and Fairfax counties. The program covers sexual abuse, harassment and cyber bullying.