Elderly woman from El Salvador killed in Capitol Heights while visiting for grandson's funeral
PRINCE GEORGE'S COUNTY, Md. - Police in Prince George's County are investigating the deadly shooting of an elderly woman who was in the region visiting family as she prepared to bury her grandson.
Police say officers responded around 9:10 p.m. on Tuesday to the 600 block of Drum Avenue in Capitol Heights for reports of a shooting.
Once at the scene, police discovered 62-year-old Lidia Chinchilla De Carrillo of El Salvador suffering from a gunshot wound.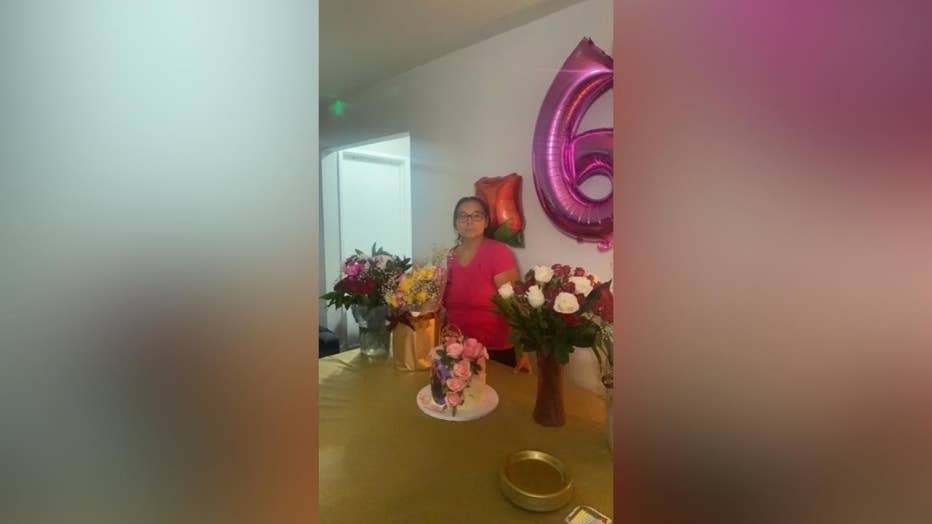 Lidia Chinchilla De Carrillo, 62, of El Salvador
The victim's family confirms to FOX 5 that the 62-year-old was visiting the area to help bury her grandson, 26-year-old Moises Martinez, who died on Saturday in a car crash on I-495 in Virginia. Virginia State Police says that crash is still under investigation.
Moises Martinez's funeral is scheduled for this upcoming Saturday.
FOX 5's Jacqueline Matter spoke to that woman's family in Prince George's County about the tragedy that has unfolded.  
"She wanted to stay and support me but this does not happen no more because someone shot her and she passed," said Chinchilla De Carrillo's daughter Patricia tells FOX 5, who lost her mother and son in less than a week.
"It's very, very hard," she said. 
According to the family, the scene of the shooting was feet away from the home of Chinchilla De Carrillo's daughter. 
They say a car pulled up next to where she was parked and fired five shots before driving off. 
They said at first, they didn't realize she was shot. 
"So I open the door and my mom she, her body it does like that. I'm holding her," Patricia tells FOX 5. 
Instead, they thought she was suffering from a medical episode.  
 "She is diabetic and I was thinking she was scared because she heard the shots," added Patricia. "My husband said look at her back for a second time and he did and he saw the hole in her body." 
They say two bullets went through the seat of the car, hitting her in the back.
Chinchilla De Carrillo was taken to an area hospital, and later pronounced dead.
"She's a good grandmother, a good mother," said Patricia.
Her family says the 62-year-old helped raise her grandson while Patricia came to the U.S. to pursue the American dream. 
"In America it does a lot of things, but for now it's taken two persons that are really important to my life," Patricia tells FOX 5.
The family says Chinchilla De Carrillo will be taken back to El Salvador to be laid to rest.
Detectives are working to identify a suspect and motive in the shooting investigation.
Anyone with information is asked to call Prince George's County Police at 301-516-2512.
A reward of up to $25,000 is being offered for information that leads to an arrest and indictment in the case.