Dupont Circle snowball fight scheduled for 5:30 pm Thursday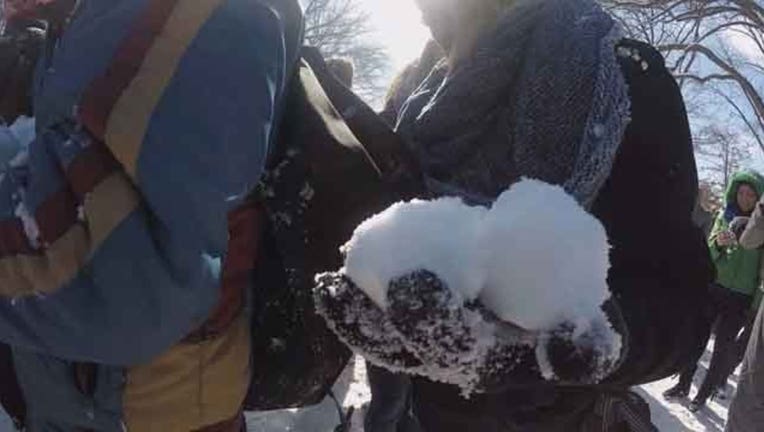 article
Thursday's snowstorm is expected to bring a bit of snow to our area. That means a mad rush of people to grocery and hardware stores, school cancellations, and of course, a good 'ol fashion snowball fight.
With fresh snow heading our way, the Washington DC Snowball Fight Association says the snowball fight at Dupont Circle Park will kick off at 5:30 p.m.
Organizers were planning to hold a snowball fight last month, but had to move to Meridian Hill Park after they were thwarted when crews plowed the snow from the area overnight.
More info: Washington DC Snowball Fight Association Facebook Page