Dupont Circle home known as 'DC's celebrity mansion' site of police drug raid
WASHINGTON (FOX 5 DC) - A notorious Dupont Circle home known as "D.C.'s celebrity mansion" was the site of a police drug raid.
The home at 2220 Q. St. NW has been in the news before when the owner was sued by the city because of wild parties, when rapper Ja Rule performed a show and when it went on sale for $4.5 million.
But the most recent guests were uninvited. On Wednesday, more than a dozen D.C. police officers broke down the door and raided the home.
According to court records, investigators seized about 25 pounds of marijuana, hundreds of THC edibles and vaping devices and over $16,000 in cash.
The home is right next to The Pilgrimage church which houses a daycare, and a police source and church employee say there have been problems with people showing up at the church looking for drugs.
During the raid, one man tried to run from the home and another hid in a bathroom, according to court records. Nabil Yazbeck and John Sweeney were both arrested and now facing charges of Unlawful Possession with Intent to Distribute a Controlled Substance.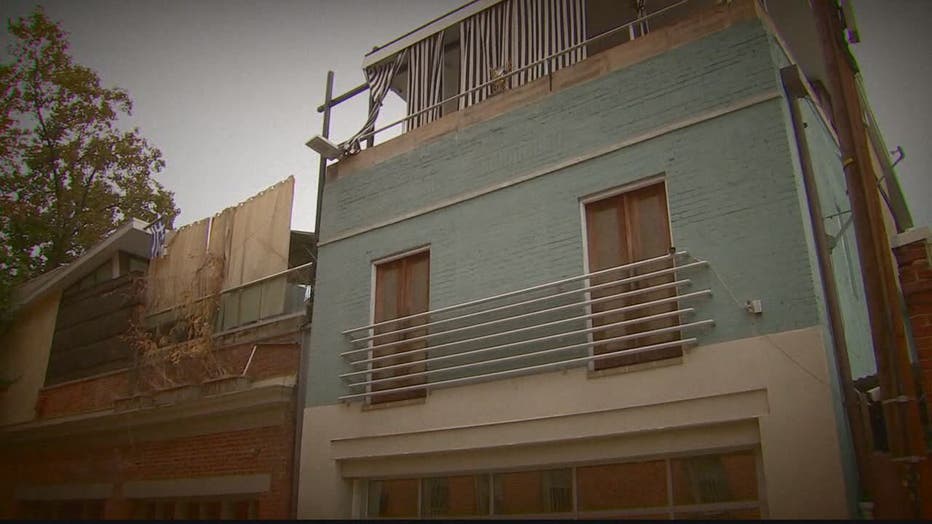 Before the house went into foreclosure over the summer, it was owned by Douglas Jeffries. In 2015, D.C.'s attorney general sued Jeffries for operating an illegal hotel and party venue. Back then, police say they got 100 calls for service from neighbors in one year, mainly for disorderly conduct.
Jeffries had been renting the home for large events on Airbnb, but subsequently changed the listing to indicate no events were allowed at the home.
The listing is still active and boasts amenities, including a heated rooftop pool with an underwater window into the living room, two koi ponds, and a 25 foot stone waterfall.
Jeffries did not return calls for comment Monday. A police source says he wasn't home during the raid.
There was at least one person at the home Monday, but he wouldn't open the door.