Driver slams car into Springfield Soccer shop; medical emergency suspected
SPRINGFIELD, Va. - A woman is in a hospital after nearly hitting more than a dozen people and plowing her car into a northern Virginia soccer business.
There were 15 people inside Springfield Soccer Thursday evening when it happened.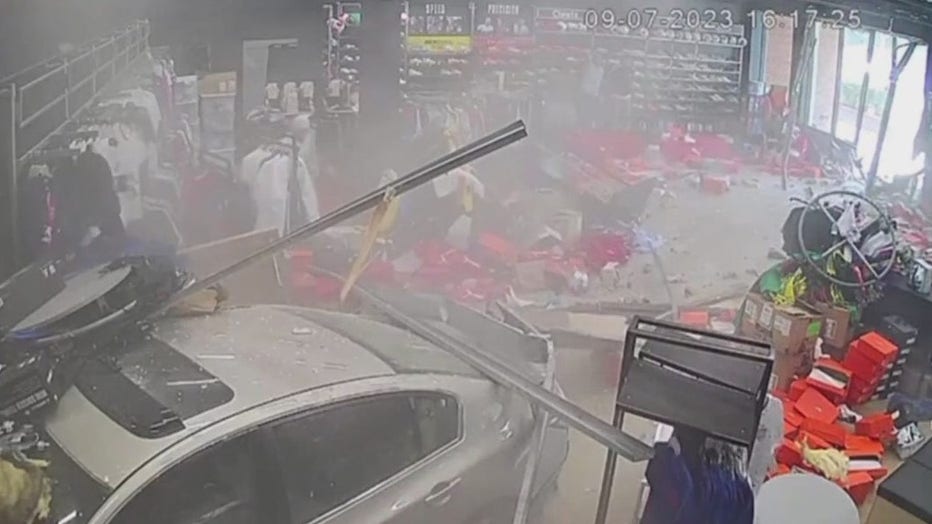 Some say it's luck, others say it's a miracle, that the driver did not hurt anyone when she crashed.
The exclusive, only on FOX 5 video, shows Springfield Soccer employees standing on the sales floor.
Seconds later, a woman slams her Nissan Altima through the front wall window, causing staff and customers to run, duck for cover, and get out of her way as she comes to a crashing stop near the back of the store around 4:20 p.m. Thursday.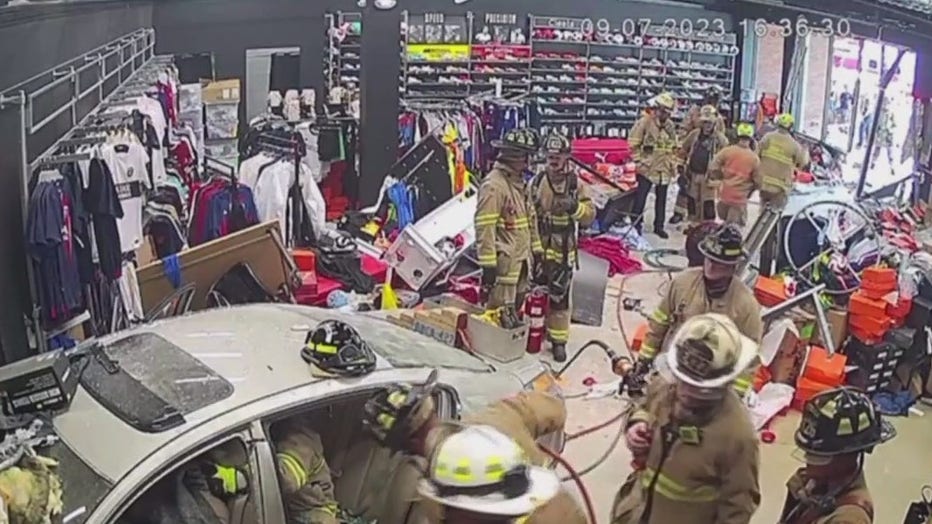 The driver gets stuck, trapped, in her car, and firefighters have to cut the door to get her out. 
Medics drove her to a hospital as a precaution. 
Springfield Soccer's owner Raffi Tatarian told FOX 5 that the estimated damage will cost hundreds of thousands of dollars.
Fairfax County police said the woman also hit two cars across the street before she slammed into the sporting goods store.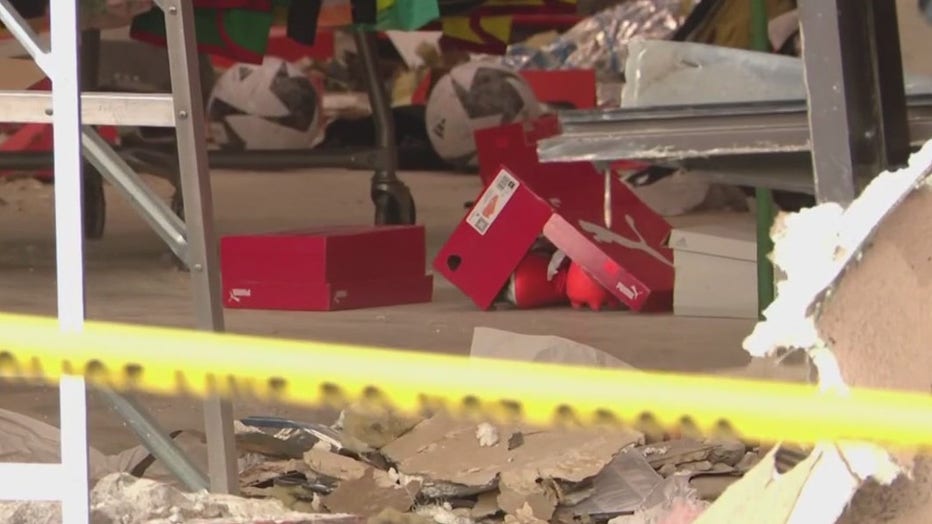 Police are still investigating the crash. 
At this point, they believe the woman had a medical emergency.
The incident comes at a bad time for the store because soccer clubs need to pick up their uniforms this weekend for opening day games.
The staff is working on a solution to make sure everyone gets their uniforms.