Driver, several students hurt after school bus lands on side in Baltimore County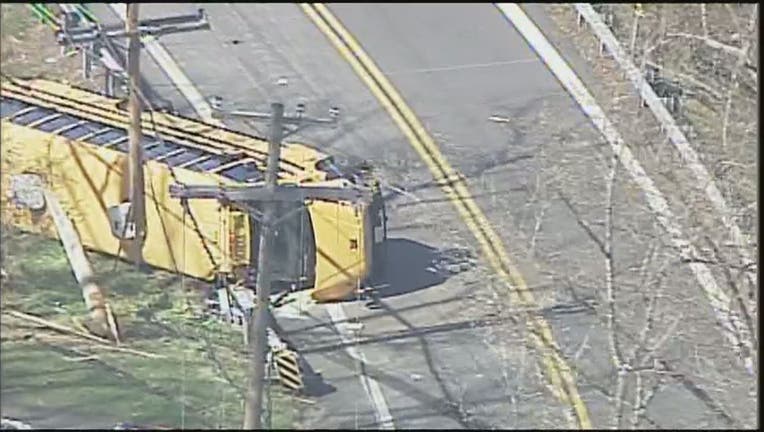 article
BALTIMORE, Md. - PARKTON, Md. (AP) -- A school bus driver and eight students have been taken to hospitals after the bus crashed, landing on its right side on a northern Baltimore County road.
County police and fire officials said in a news release that there were 42 people on the bus when it crashed. The accident occurred about 2:35 p.m. Wednesday on York Road, near the Gunpowder River.
The driver was taken to Sinai Hospital's trauma center, while eight students were taken to area hospitals. Officials say none of the injuries is believed to be life-threatening.
County fire department spokesman Paul Massarelli was on the scene and told The Baltimore Sun that none of the students was seriously hurt. He told the newspaper that all the students are up and "walking around."