DoorDash tablet scam leaves Z-Burger out of hundreds of dollars
MCLEAN, Va. - Popular fast food chain Z-Burger tells FOX 5 they're out hundreds of dollars after a so-called scammer called them recently claiming they needed their tablets replaced.
The company says the scammer is connected to the restaurant's DoorDash account.
Z-Burger's McLean location fell victim to the reported scam Wednesday night after the restaurant's owner Peter Tabibian shared its bank account and routing numbers.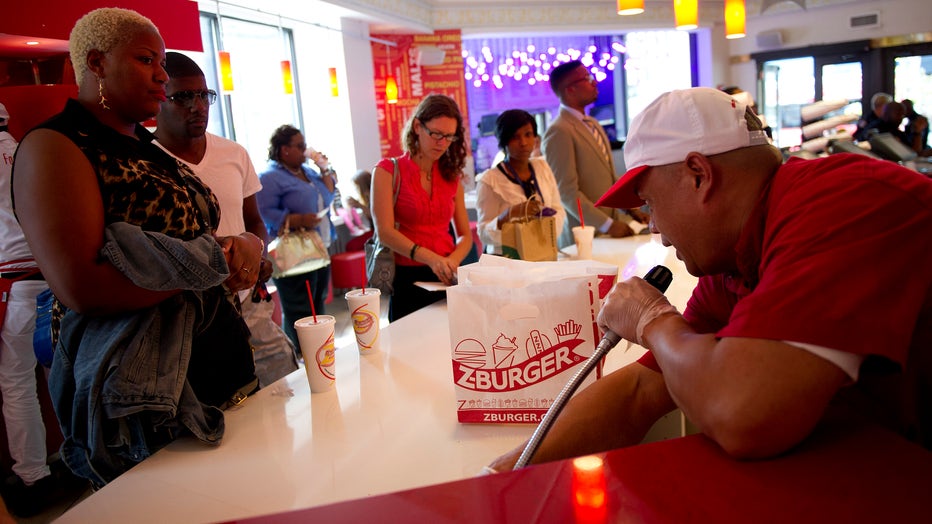 An employee at Z-Burger in Washington calls out orders during the lunch hour rush October 1, 2013. The fast-food chain is promising free hamburgers to federal workers who find themselves furloughed after the US government shutsdown Tuesday, its found
Thursday morning, Tabibian told FOX 5 there was a fraudulent transaction for more than $500 on his bank statement.
"We own 12 restaurants, and we have friends and family that own over 50 restaurants and they have been getting the same calls as we have," Tabibian explained. "They're basically calling from DoorDash. They have all the last few orders that the customer order, they know our last four digits of our account number, and basically they're saying that your tablet is not getting all of the orders it needs and you need to replace it with another tablet."
They want us to verify our account number and routing number… fell into this trap.
Tabibian said he reported the incident to DoorDash's fraud department and plans to notify the police and the FBI.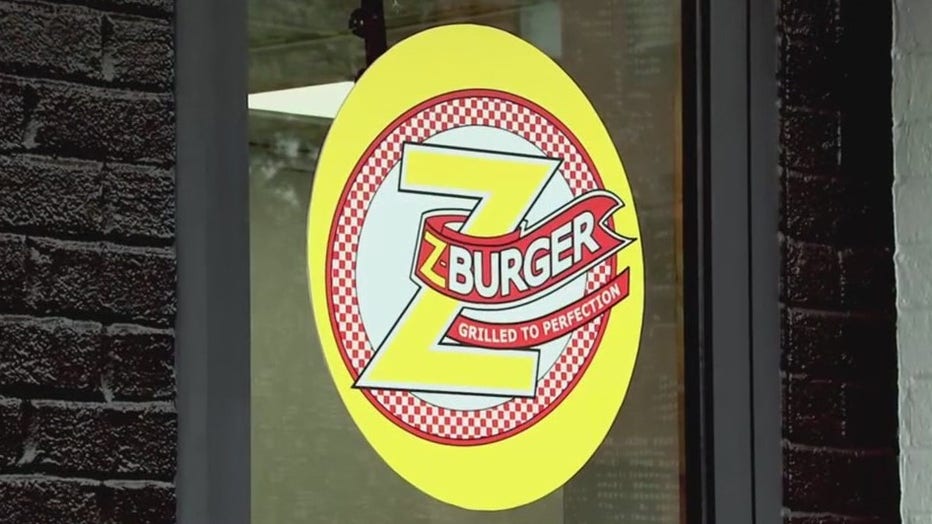 DoorDash's spokesperson Trent Hodson told FOX 5 they are actively looking into this matter. 
"At this time, we have not found any evidence of fraud or lost funds, however, we remain committed to reaching a resolution," the statement reads. "To further safeguard against unauthorized activity, DoorDash has implemented additional security measures on Z Burger's account effective immediately."
He also mentioned DoorDash has *not been hacked."
But Z-Burger says the apparent scammer had confidential information connected to their DoorDash account, including customer orders and their personal account information.
FOX 5 has learned the same scammer is calling several restaurants in the area, claiming they need to replace their tablets and then asking for banking information.
"We want to alert our fellow restaurateurs not to fall into the trap that we did by divulging our account number and routing number to scammers – which in return they tapped into our bank account the next day, and basically they cleaned out the account," said Kevin Ejtemai, Z-Burger co-owner.
The Z-Burger team is now planning to change all its bank account information. DoorDash says it has implemented additional security measures on Z-Burger's account for further peace of mind.