Dog rescued from icy lake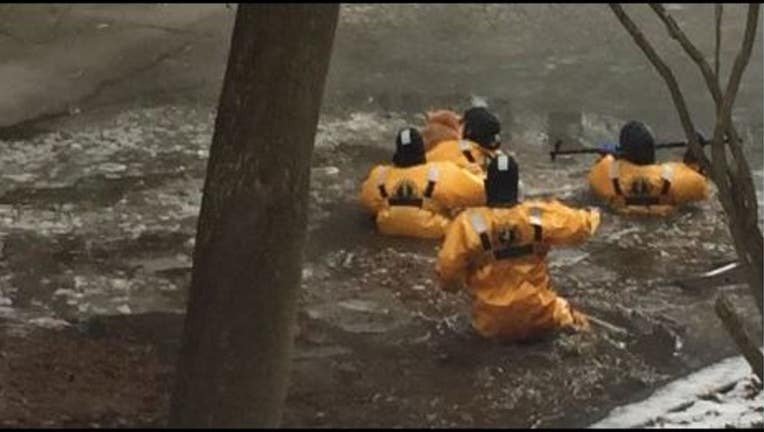 article
FAIRFAX COUNTY, Va. - Emergency responders received an avalanche of praise after saving a dog that slipped through thin ice into a freezing lake in Fairfax County, Virginia.
A 75-pound dog named Angel fell through thin ice on Lake Thoreau. With just the dog's two front paws preventing her from slipping further below the icy surface, the stranded pooch barked and whimpered as Fairfax County Fire and Rescue workers waded out to provide assistance.
Crew members quickly donned ice commander suits and rescued Angel in under 10 minutes from receiving the call for help. Angel was evaluated by the medics on the scene and was turned over to her owner with no injuries.
According to the Fairfax County Fire and Rescue, Angel is "doing much better. She is a very lucky dog!"
This footage shows an unhurt, but soggy Angel reunited with her owner.
Video of Angel the Dog Rescued Today in RestonVideo taken by Captain Schellhammer