Suitcase murder mystery: Florida police release sketches of woman found in 3 bags in water
DELRAY BEACH, Fla. - Three suitcases with human remains were found in a body of water in South Florida last week and now police have a better idea of whom the victim may be.
Delray Beach Police Sgt. Casey Kelly shared photos Wednesday of an artist rendering of the woman, who was possibly killed between July 17-20, 2023. Her remains were found in the Intracoastal Waterway in Delray Beach shortly after 4 p.m. on July 21 after someone called 911 to report "something strange" in the water. 
Kelly shared information about the "unique" pieces of luggage the woman was found in. One is a purple Palm Springs Ricardo Beverly Hills suitcase and the other is a mint green Charlie Sport bag covered in black polka dots. They were found along the Intracoastal at Southeast 7th Avenue and Casuarina Road. 
Along with the remains were clothing the victim was found wearing, including a white floral shirt with the brand "Betzabe" on it, a Brazilian company, according to police. The artist's rendering shows the woman wearing the off-the-shoulder shirt with a pair of black biker shorts.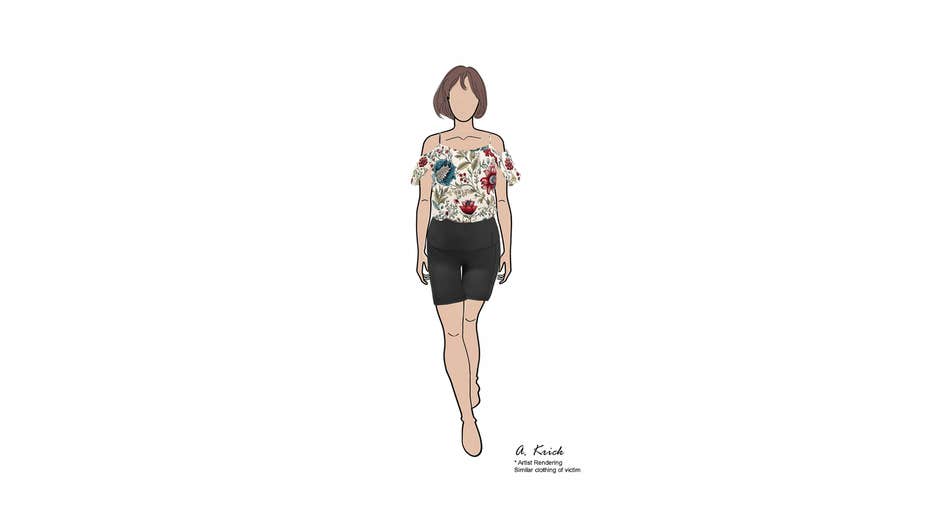 Police said they believe the woman was a 5-foot-4 white or Hispanic woman between 35 and 55 years old with brown hair and tattooed eyebrows. Police released a reconstructed image of what the unidentified woman might look like.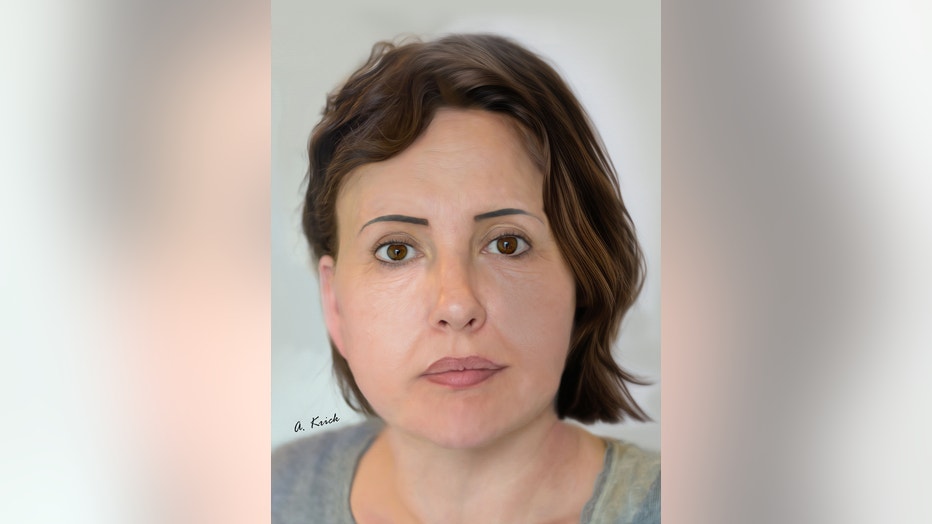 Police said it's important for the public to know that these reconstructed images are not an exact likeness of the woman or her clothing. They are the interpretation of the artist. 
People who were along the Intracoastal Waterway on July 17-20 are urged to help review their personal video footage to see if they recognize the woman in the artist's rendering. All tips should be directed to Detective Mike Liberta at 561-243-7874.
"No bit of information is too small," Kelly said.