DC United forward Taxi Fountas' contract ends after he used discriminatory language
WASHINGTON - Taxi Fountas and D.C. United mutually agreed to terminate the forward's contract immediately, the MLS club announced Thursday, after the league determined there were "credible allegations" he used prohibited and discriminatory language toward another player.
"There is no place for racism, homophobia, misogyny, or discrimination of any kind in our sport and world and D.C. United do not tolerate any acts of this nature," the team said in a statement.
Fountas was put on administrative leave by MLS on July 21 and has not played since.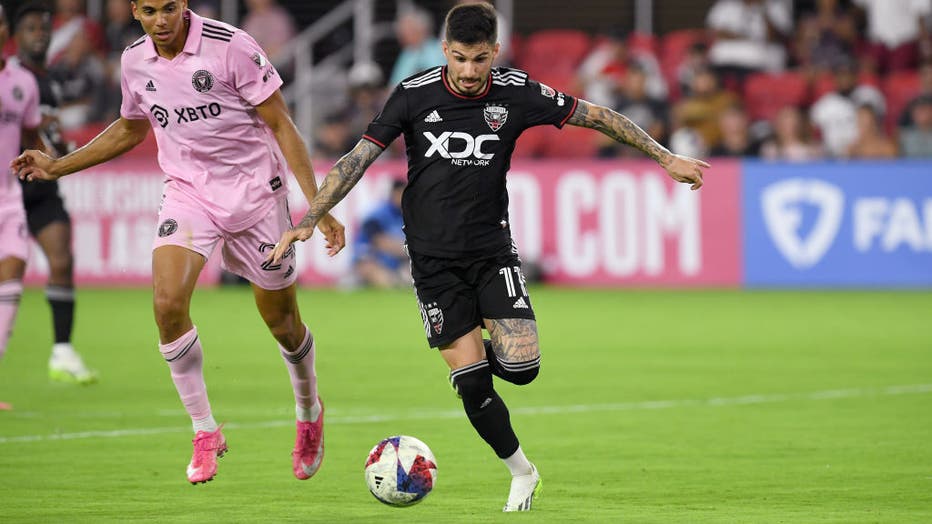 WASHINGTON, DC - JULY 08: DC United midfielder Taxiarchis "Taxi" Fountas (11) dribbles past Miami defender Ian Fray (24) during the Inter Miami versus D.C. United Major League Soccer (MLS) game on July 8, 2023 at Audi Field in Washington, D.C.. (Phot
"Major League Soccer and its clubs are committed to eradicating racism from the game," the league said Thursday in a statement about Fountas.
Last year, the league looked into an accusation that Fountas used racially abusive language toward Miami defender Aimé Mabika during a match. The league said it found the allegation credible but could not find corroborating evidence, and Fountas was not disciplined.
Fountas is a 27-year-old from Greece who was in his second season with D.C. United. He scored 18 goals in 38 games with the team.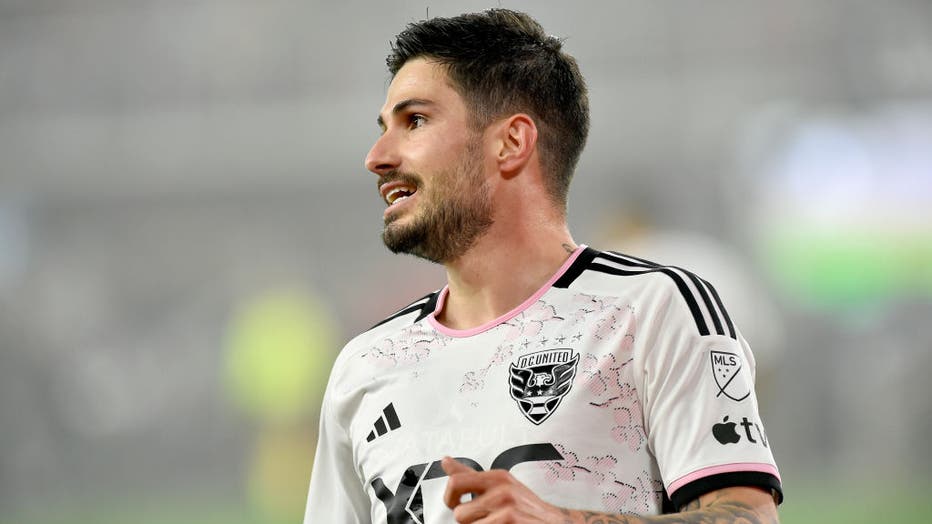 WASHINGTON, DC - MARCH 25: DC United midfielder Taxiarchis Taxi Fountas (11) reacts while wearing the D.C. United Cherry Blossom Kit Jersey during the New England Revolution versus D.C. United Major League Soccer (MLS) game on March 25, 2023 at Audi
In a separate episode last month, D.C. United fired its head athletic trainer, Reade Whitney, after the team said he made a discriminatory hand gesture in a photo that was posted on social media.
The team didn't name Whitney in its statement announcing his dismissal but said its athletic trainer had been fired effective immediately. Whitney held that position.