DC Safety Squad wants to end police brutality
WASHINGTON - A coalition of D.C. advocacy groups, volunteers, and activists are working to end police brutality. Their intention is to respond to emergencies in the District they say police only escalate.
Nee Nee Taylor is the founder of the DC Safety Squad and also has ties to the organization Harriet's Wildest Dreams. 
"We are responding to community emergencies and community needs in a holistic and caring way," Taylor explained to FOX 5. 
She started forming the group, which now has around 120 members in the fall. She says their intent is not to investigate crime or get involved in actively violent situations. 
"We won't put ourselves into a dangerous situation where someone has a gun," she said.
"It's not our job to try to de-escalate a situation that could cause further harm to one of my community members who are responding," Taylor continued. 
READ MORE: Police investigating officer-involved shooting in Southeast DC, one man transported to hospital
But the safety squad will go to a mental health crisis, medical emergency, or fire. Taylor says these are all incidents where the police could escalate the situation.  
"They basically do what they are trained to do which is they are violent," she said. "It is a violent organization, and they were built as a violent organization. The police organization was built to protect property and not people." 
DC Safety Squad members will be certified and trained in whatever they are responding to, including overdose reversal, mental health crises, and general safety and security. 
"Learning how to wrap a gunshot wound, learning how to do CPR, the different things that can save a life there until help comes," Taylor explained. 
RELATED: DC public safety leaders, ANC Commissioners hold crime summit
Some members are undergoing a nine-month security training program for their certification.
"[We're] not people going out there not knowing what they're doing but actually having the skill set of being able to help someone," Taylor said. 
While safety squad members won't intervene in crime scenes or investigations, they do have a so-called Copwatch team, which would go to crime scenes to make sure the civil rights of anyone interacting with police are not violated.
FOX 5 asked people in D.C. what they thought of such a group.
Tyon Jones lives in D.C. and said he's conflicted about the idea but believes it should be part of the dialogue on policing and safety.
"It's worth people to really sit down and have a serious conversation about the benefits of having a squad and then also take into account how people will continue to feel safe," Jones said.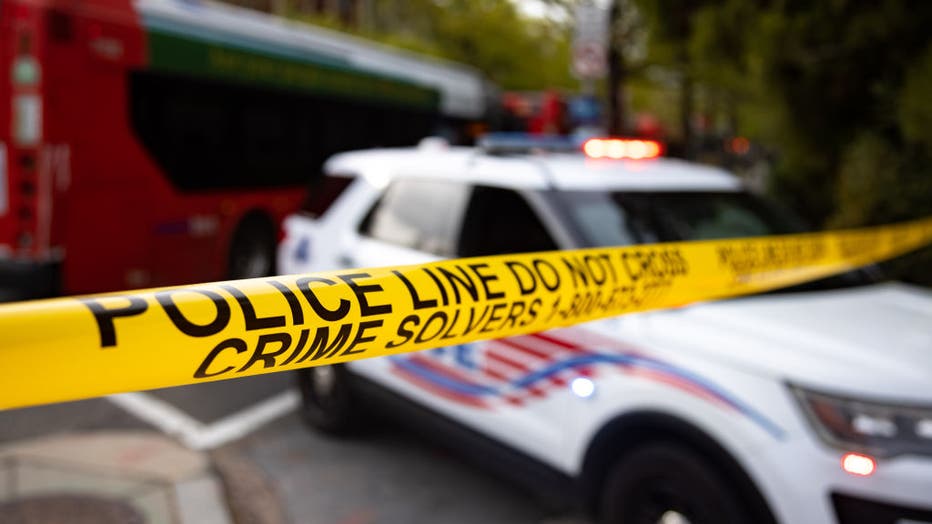 One man who recently moved to the District said he probably wouldn't support the group. 
"If they get there before the police arrive then the situation could get even messier," said William Johnson.
However, others like Tre'mon Mills, a Howard University graduate, said the DC Safety Squad would be a welcome addition to the community.
"If you have a group that can mitigate or litigate the type of circumstances that you know aren't necessarily a crime dealing with mental health, drug abuse, possibly it's a great way to start trying to alleviate and get rid of the police brutality that happens around us," Mills said. 
DC Safety Squad is currently responding solely by word of mouth, but the plan is to be officially operating by early summer. They are working to have a dispatch system and an app people can use to contact them. 
As of now, there are about 120 members. They want to have 250 people trained and ready to go by the time they launch. 
FOX 5 reached out to D.C. police for comment but has not yet heard back.