Domestic violence suspect shot after pulling gun on officer, DC police say
WASHINGTON - Metropolitan police say a suspect was shot by an officer in Northwest D.C. Thursday morning after pulling a weapon out. 
According to Acting Police Chief Pamela Smith, officers responded to the 7400 block of Georgia Ave. NW around 10:38 a.m. for a report of a domestic violence incident in which a female victim reported that the suspect fired a shot at her.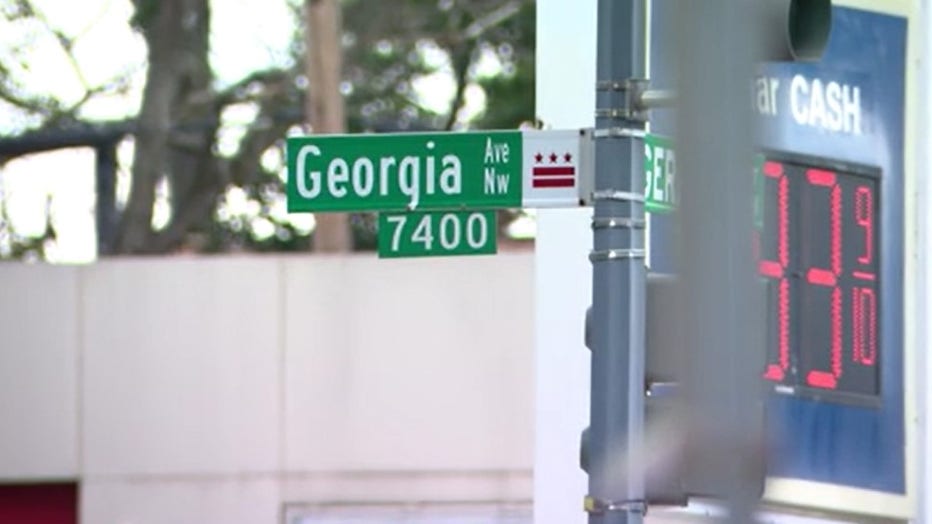 Upon arrival, officers found a person who fit the suspect description that was given to them and made contact. After speaking for some time, Smith says the suspect turned and produced the weapon. The officer then fired one shot. 
The suspect was taken to the hospital for treatment and the officer is okay. 
MPD says road closures are in place at 7400 Block of Georgia Ave, NW, Geranium Ave, NW between 8th and 9th Street, NW and Geranium Street, NW between Georgia Ave and Blair RD, NW.
The shooting was reported just before Mayor Muriel Bowser was set to speak about the rising violent crime across the District. According to the latest data from MPD, total violent crime is up by 38%, while homicides have risen by 27%. 
This is a developing story. Check back with FOX 5 for updates.