DC man arrested for killing security guard outside Temple Hills skating rink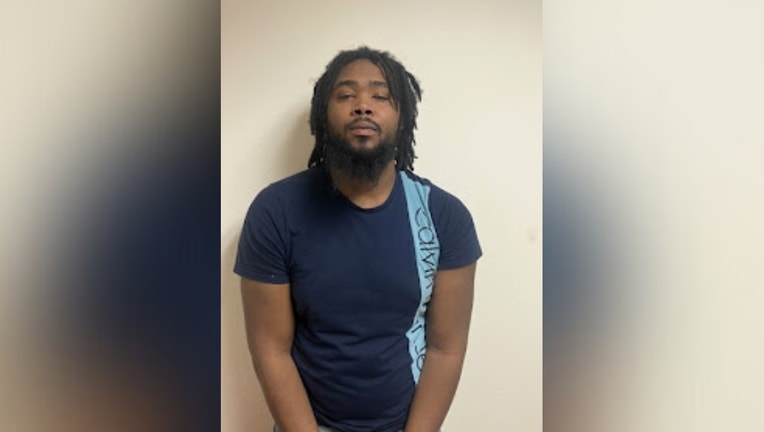 article
TEMPLE HILLS, Md. - A man from D.C. is facing charges for shooting and killing an off-duty security guard outside a Temple Hills skating rink where he worked.
Prince George's County Police say Omar Delonte Smith, 27, was taken into custody in Richmond, Virginia in connection with the killing of 31-year-old Eugene Smith of Washington, D.C.
Investigators say around 11:45 p.m. on February 23, officers responded to the 3100 block of Branch Avenue for reports of a shooting.
Once there, the officers found Smith suffering from gunshot wounds. He was pronounced dead at the scene.
Investigators believe the shooting was prompted by an unspecified employment dispute.
After the shooting, FOX 5 spoke with the owner of the skating rink, DMV All Skate Social. Jacqueline Wiggins told FOX 5 that Eugene Smith, who went by the name Gino, was head of security at the business, and had come in on his off time to pick up a check. "This did not just happen to a regular person. This guy was boots on ground, in the community every day - trying to help."
She told Alnwick that Gino was outside the front of the business when a vehicle pulled up and opened fire.
Wiggins described the victim as a great person and a father of five. She said he was someone who was involved in the community and worked to make the Temple Hills area a better place. "Hurt, disappointed, in disbelief. You put your heart into something, and you give it your all, so that this broken community can have some type of place to bring their children, or bring their own issues here, and enjoy themselves - and then you're faced with this."
Police say Omar Delonte Smith face several charged related to the deadly shooting, including first and second degree murder. He is currently in custody in Richmond awaiting extradition to Prince George's County.
The shooting remains under investigation. Anyone with information is asked to call 301-516-2512.