DC issues Boil Water Advisory for parts of Northeast after E. coli concerns
WASHINGTON - The District has issued a Boil Water Advisory for portions of the Northeast due to the possibility of elevated levels of E. coli/coliform bacteria.
Download the FOX 5 DC News App for Local Breaking News and Weather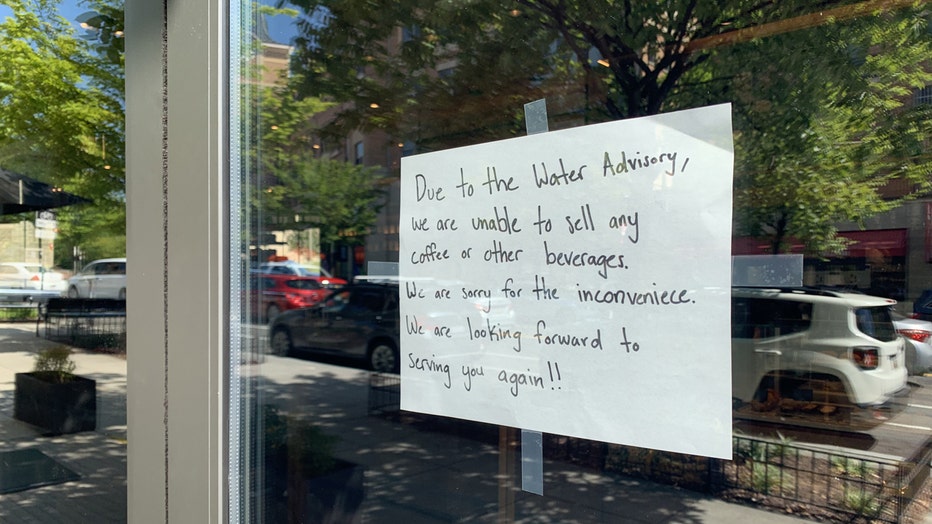 The advisory was issued Thursday and includes the neighborhoods of Edgewood, Brookland, Fort Lincoln, Woodridge, Queens Chapel, Michigan Park and North Michigan Park. Officials say approximately 14,000 residents have been affected.
The impacted region is approximately:
- East of North Capitol Street
- West of Eastern Avenue
- South of New Hampshire Avenue
- North of New York Avenue
Since Wednesday, crews have been working to fix a water main break in Northwest in the Petworth neighborhood at Spring Road and 13th Street.
That, in turn, caused a temporary loss of pressure in Northeast D.C. which could have allowed bacteria or other disease-causing organisms to enter the water through cracks, breaks or joints in the distribution system.
D.C. water says there is no color or odor to the water but just for precautionary reasons, they want people to boil their water.
Residents can use also D.C. Water's online interactive map found here to see the impacted area or can call the 24-Hour Command Center at 202-612-3400.
Residents FOX 5 spoke with say more than anything, it's just an inconvenience.
"Really makes you understand how much you take for granted to have clean running water at your disposal at any time and how much we use it," says Allison Vendercorbett. 
"Having to boil water for the day and just to do all the things when you are also trying to work with kids and it's the pandemic, it's like one more thing!" says Alicia Washkevich.
D.C. Water tells FOX 5 they did some sampling Thursday and are hoping to resolve the issue by Friday or Saturday morning.
The Boil Water Advisory will be lifted when tests on two consecutive days show no bacteria are present.
D.C. water says you don't have to rush out and buy a bunch of bottled water because the easiest thing to do is to just boil the water. They also say you should be fine for activities such as taking a shower, running the dishwasher or doing laundry. 
Officials advise customers to follow the following guidance until the advisory is lifted:
- Discard any beverages and ice made before and during this advisory.
- Run cold water until clear (if discolored) prior to boiling.
- Run cold water for 2 minutes if known sources of lead are present prior to boiling.
- Bring water to a rolling boil for 1 minute and let it cool.
- Store cooled water in a clean, covered container.
Cooled, boiled water or bottled water should be used for:
- Drinking
- Brushing teeth
- Preparing and cooking food
- Washing fruits and vegetables
- Preparing infant formula
- Making ice
- Giving water to pets
Do not use home filtering devices in place of boiled or bottled water.