DC Explosion: Firework thrown on ice rink in Navy Yard causes loud boom
WASHINGTON (FOX 5 DC) - A large firework was thrown onto an ice rink in Navy Yard on Sunday night, causing a loud boom that could be heard throughout the city.
DC Police responded to a report of a loud explosion in the park at the 200 block of M Street SE around 10:45 p.m.
READ MORE: 1 arrested in DC New Year's Eve armed robbery investigations; police seek additional suspects
Officers determined a large firework was thrown onto the ice rink and went off. No injuries have been reported. 
The ice in the rink was cracked and a pane of safety glass on the ice rink was broken when the firework went off.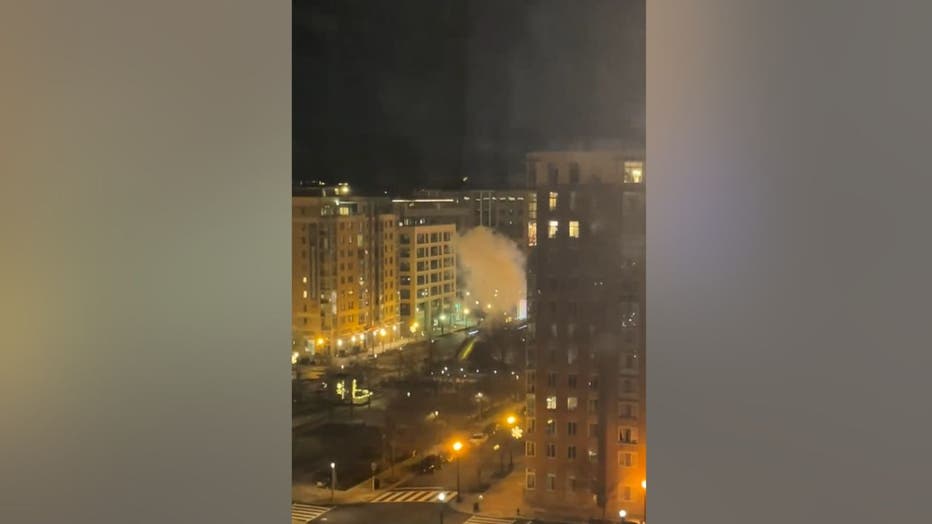 Officers are investigating the incident. Anyone with information or potential video of the incident is asked to call 202-727-9099 or text 50411.