1 arrested in DC New Year's Eve armed robbery investigations; police seek additional suspects
WASHINGTON - Authorities have arrested one person they say was involved in a series of armed robberies on New Year's Eve in northwest D.C.
Police say around 9:00 p.m. Saturday several armed suspects approached a group of people in the 1600 block of 7th Street and robbed them before fleeing in a vehicle. A short time later, just after 9:15 p.m., police say the same group of armed suspects approached a second group of people in the 1200 block of U Street and robbed them at gunpoint.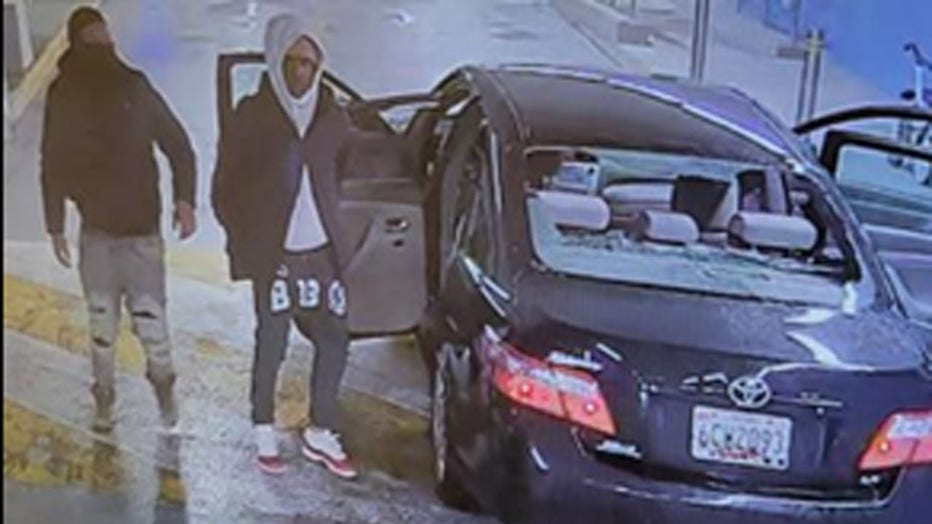 Officers say as the suspects fled the scene of the U Street robbery, a man, identified as 22 year-old Khalil Kwame Turner of Baltimore, fired a handgun in the direction of the suspects' vehicle. Responding officers arrested Turner who faces charges of assault with a dangerous weapon, carrying a pistol without a license, and unlawful discharge of a firearm.
Investigators say a short time later, a man sought treatment at a local hospital for a non-life threatening gunshot wound. Detectives say the man, identified as 18-year-old Ronald Linwood Crews of D.C., was involved in the two armed robberies. Crews was arrested and charged with two counts of armed robbery.
Police say the cases remain under investigation and have released images they say show additional suspects and a vehicle believed to be involved.