DC Councilmember Brianne Nadeau responds to Adams Morgan residents' crime concerns
WASHINGTON - Adams Morgan residents say crime in the area is getting out of hand. 
In the past two months, suspects have attempted to and successfully broke through the front entrance of the Delancey Lofts six different times, according to police records. 
"It's not safe to walk on the streets anymore. And it was safe," said John Aravosis, a resident at the Delancey Lofts. "This city finally got better, and we're going backward again. And it feels like our politicians just don't care."
Several of the recent incidents at the building were caught on camera. Surveillance video from Dec. 19 shows two men trying to force open a door but eventually giving up. 
On Christmas Day, another suspect with a ski mask on can be seen aggressively pulling on a door at the front entrance at least five times. He looks behind him, yanks the handle again, and before you know it – he kicks the door and glass comes shattering down. 
On Jan. 28, police reported a thief allegedly kicked through the temporary plywood on the front door and stole a package. 
RELATED: Property crimes continue in Adams Morgan; residents turn to council member for support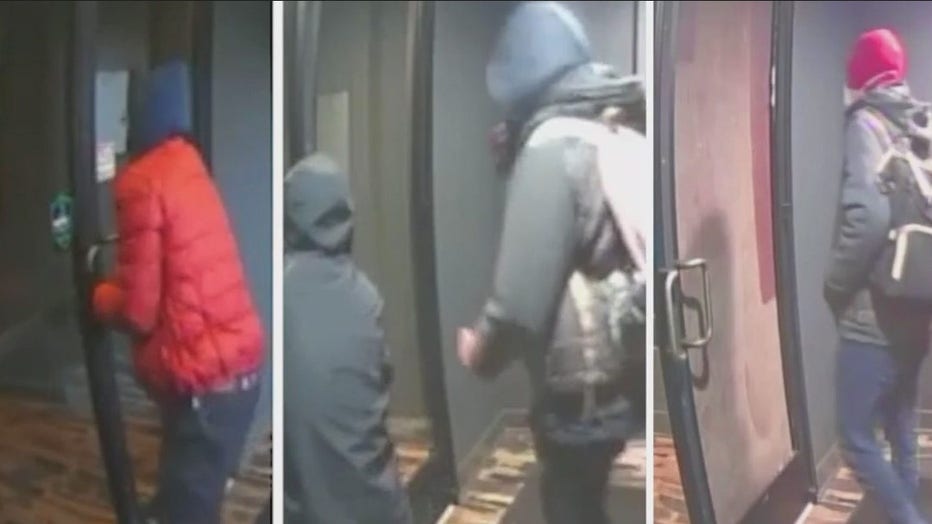 Each of the crimes were reported to D.C. police.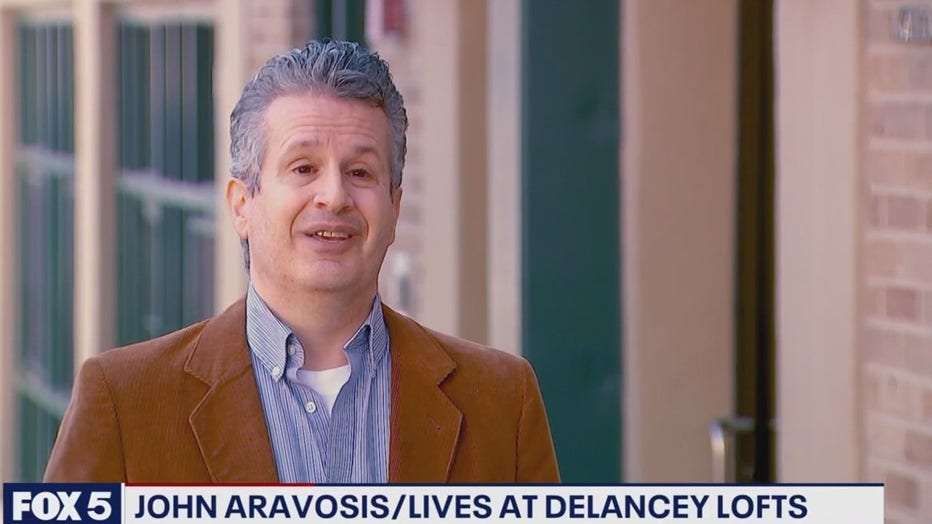 "You feel both scared and helpless, which only makes you even more scared because you feel like there's nothing you can do," Aravosis told FOX 5. "You come home at night, and you're looking over your shoulders, trying to see who's there. You walk through the front door, and you're pulling it quickly behind you because you're afraid someone's going to pop in with you."
Aravosis is among many Adams Morgan community members who told FOX 5 they want police to take action and look at their cases more seriously.
"I mean, we want these people arrested and put in jail," Aravosis said. "D.C. has long had a problem where you've got sort of a vicious circle of the police and the prosecutors. The police don't want to arrest and go through all the paperwork because the prosecutors won't prosecute. And I understand where the police are coming from in that regard. You've also got a problem now where we seem to be having a police shortage."
People who live in Adams Morgan are also wondering where the politicians who represent them are.
"I feel like our city council member, Brianne Nadeau, has been missing in action during wartime," he said. "She held one town meeting. I wasn't able to go because I was literally working. Folks who went said she said it wasn't her job. She said, 'I legislate. I don't have a plan for crime.'"
FOX 5 spoke to Councilmember Nadeau who says public safety is one of her top priorities.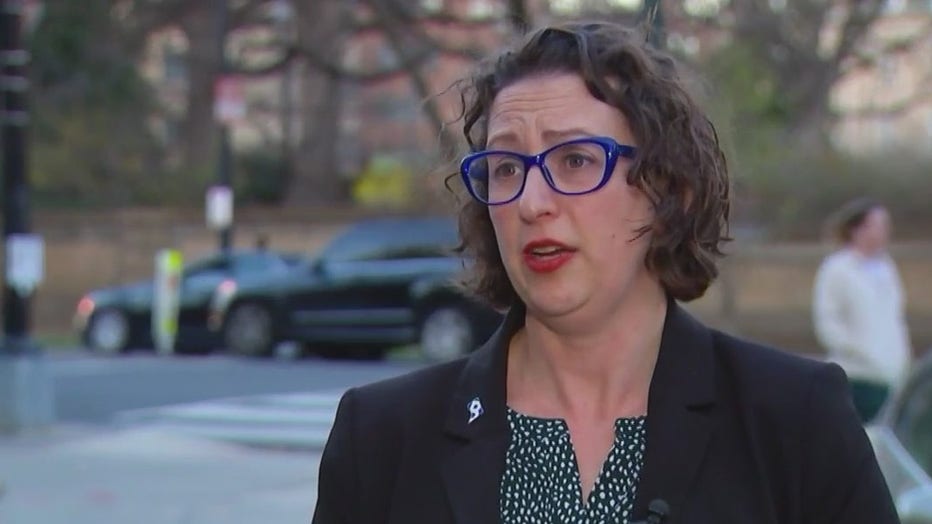 D.C. Councilmember Brianne Nadeau
"I definitely understand the frustration with the crime in the community right now. It impacts all of us. You know, I'm a mom raising two kids here in Ward 1 too, and so it's always top of mind for me," Nadeau said. 
FOX 5 also asked the council member about the recall effort against her, and she said she just got reelected and is staying focused on working hard for her constituents. 
"I love being out in the community with people, but I'm also really accessible via email. My staff is always available, so there's lots of ways to connect," Nadeau explained. "And for those who want me to come to them, invite me to your tenant association meeting or your condo board meeting. I love to do it, and it's something that I do regularly."
The council member said people can contact with her via e-mail at bnadeau@dccouncil.us