DC braces for alt-right rally, counter-protest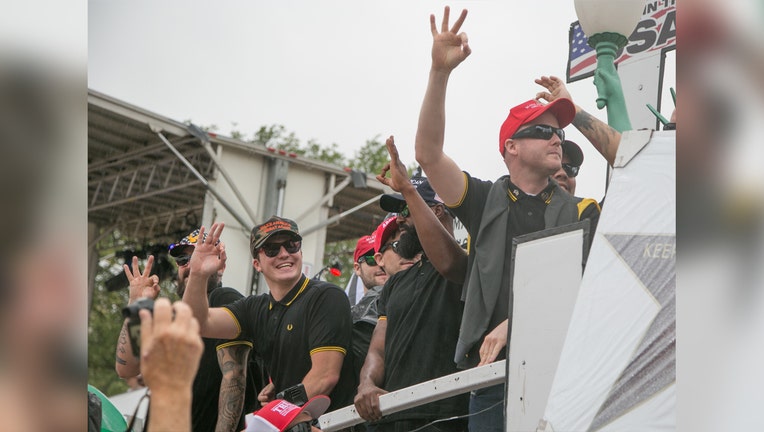 article
WASHINGTON (FOX 5 DC) - Some of the biggest names in the far-right movement are demonstrating in Washington.
And District police are already preparing for conflicts with counter-protesters.
The "Demand Free Speech Freedom Rally" is set to start at noon Saturday in Freedom Plaza. Scheduled speakers include anti-Muslim activist Laura Loomer, alt-right personality Milo Yiannopoulos, indicted former Trump adviser Roger Stone and Proud Boys founder Gavin McInnes.
The speakers thrive on controversy, and they will be met with counter-protests that started at 10 a.m. in nearby Pershing Park.
That demonstration is led by more than 20 local organizations including Black Lives Matter DC and Sanctuary DMV.
DC Police are already bracing for the dueling events, shutting down streets.
This is a developing story. Stay tuned for updates.