DC announces new lead standards after dangerous levels found in school water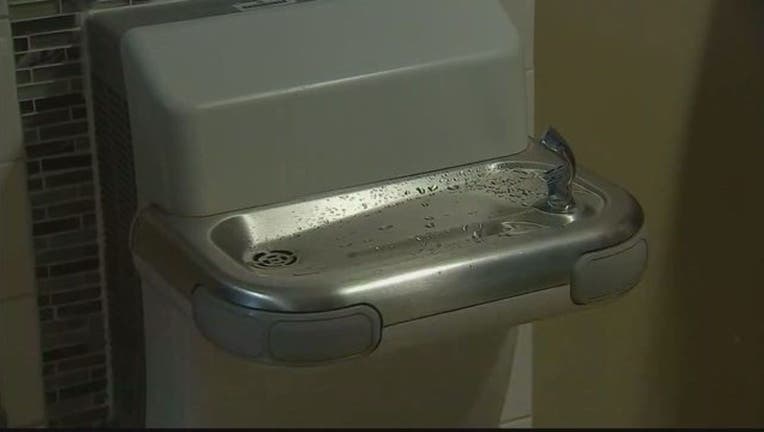 article
WASHINGTON - D.C. has announced new standards to prevent high lead levels in school drinking water after new testing showed 6% of water sources had dangerous levels of lead.
"Deputy City Administrator Kevin Donahue announced that the Department of General Services will move to incorporate a 1 PPB (part-per-billion) action level for lead tests on drinking water sources in District of Columbia Public Schools (DCPS) and Department of Parks and Recreation (DPR) centers. The effort comes on the heels of last week's report by the American Academy of Pediatrics, Prevention of Childhood Lead Toxicity, that lead testing resulting in a reading of more than 1 PPB should be immediately remediated," reads a press release provided to FOX 5.
The prior standard was 15 PPB.
Additionally, district officials said they will start installing filters on all drinking water sources at public schools, public libraries and rec centers, at a cost of $2 million at the onset and $1.5 million annually. Implementation is expected to be completed this calendar year.
"Lead exposure in children is preventable, and we will be working diligently to set policy at our facilities that goes far beyond EPA standards," said Kevin Donahue, Deputy City Administrator. "By investing the time, training, and resources to follow the new recommendations outlined by the American Academy of Pediatrics, we will ensure that the District continues to do everything it can to protect our children, and limit students' exposure to lead."
This comes after public officials apologized for failing to take proper steps after high levels of lead were discovered at multiple D.C. schools. At that time, a nationwide expert on lead exposure told FOX 5 he believed the district should either put filters on all fountains or go to a bottled water policy.
The Department of General Services began testing all water sources in every school and rec center last month.
Donahue revealed to FOX 5 Tuesday night that testing is now complete and about 6% of water sources tested had lead levels of 15 PPB or higher. Donahue said that includes 35 drinking fountains out of the 2,400 tested.
Donahue said the recent report by the American Academy of Pediatrics saying no amount of lead exposure is safe for children clarified the standard D.C. should hold itself to.
"It catalyzed and clarified that decision we were leaning toward already," Donahue said.
This policy is slated to be included in Deputy City Administrator Donahue's testimony before the Council of the District of Columbia's Committees on Education and Transportation and the Environment on Wednesday, June 22. For more information on lead testing and exposure in the District visit www.oca.dc.gov/lead.