Crews work to repair 12-inch water main break in Arlington
ARLINGTON, Va. - Utility crews remain on the scene Tuesday morning in Arlington after an overnight water main break flooded a portion of a roadway.
The 12-inch main break was reported around 10 p.m. Monday on South Eades Street. The roadway is closed between South Glebe and South 31st Street. The location is near a Metro bus garage.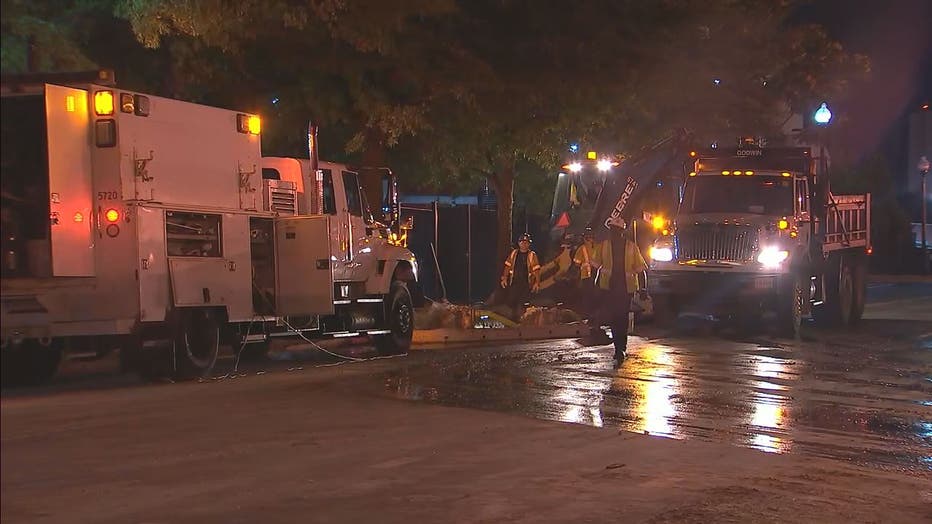 Traffic is being diverted around the area. It is not clear how many customers have been impacted.