Congressional committee takes up bill that could give DC control of RFK Stadium
Congress could be clearing the way for D.C. to take control of the RFK Stadium site and Mayor Muriel Bowser has said in no uncertain terms that she would like to see the site become the new home of the Washington Commanders. 
A House committee today took up a bill Tuesday that would do just that and while it's got RFK's neighbors talking, it's still early on in the game. 
 The federal government – not the local D.C. government – owns the land where the team's old home RFK Stadium is located. But now, there is serious momentum in Congress to change that and it could give D.C. a leg up over Virginia and Maryland to land the team.
 The first of two days of hearings kicked off over bipartisan bills that would allow D.C. to redevelop RFK Stadium into a potential new stadium for the Commanders. 
The bills would extend D.C.'s lease with the federal government for 99 years, allowing for re-development that could commercial buildings, housing or a new stadium.
"We envision increased to organized leisure and recreational opportunities, and we also see the potential for economic development which could include housing and professional sports," said Delano Hunter, the acting director for the D.C. Department of General Services.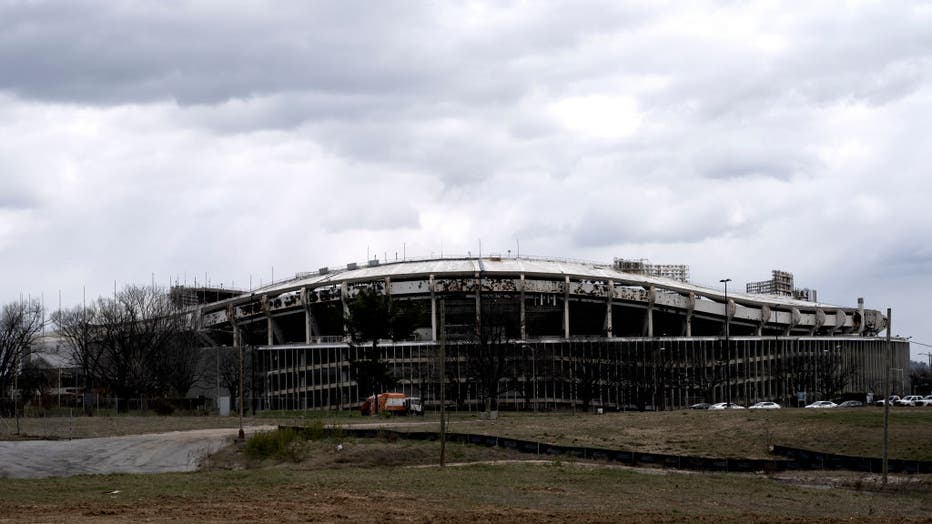 WASHINGTON,DC-MARCH 28: Mayor Muriel Bowser has presented a proposal for a new Sports Complex on the Robert F. Kennedy Memorial Stadium site in Washington, DC on March 28, 2022. Mayor Bowser has asked Congress to transfer the RFK campus to the Distri
"While there appears to be broad support in DC government for this bill there's not a uniform position on what should be developed at this site or whether or not for example there should be a new stadium," said Rep. Raul Grijalva, D-Ariz.
But even if Congress transfers control of RFK to DC, it's not clear if the Commanders would ever actually play there as there is disagreement both in the D.C. Council and some RFK neighbors who have gotten used to not having an NFL team play in the area for a quarter of a century. 
"You've got some neighbors who are against the noise and all but it's the government's decision," one D.C. resident said.
Still, a lot of people near RFK told FOX 5, they're interested in a homecoming.
"I mean there are a lot of people around here that are Commanders fans so I think for all of us in DC it's better to have the team right here," one fan said.
"This place is perfect," another fan told FOX 5. "Plus like it's already like set up with parking lots and everything it just feels right."
FOX 5 reached out to the Washington Commanders they say they won't be commenting on this week's hearings. However, they pointed us to a recent interview at the Washington Economic Forum where new team owner Josh Harris previously answered questions about the team's future stadium site saying they are "blessed to be welcomed by all three jurisdictions."