Congress to examine Juul's impact in hearings on its role in the youth nicotine epidemic
WASHINGTON - It's a youth health epidemic. Last year, e-cigarette use in high schools rose a staggering 78 percent. The year before, almost 50 percent in middle schools. 
E-cigarettes have been on the market for less than a decade and Juul, less than five years, but their products have become so wildly popular, especially among children. 
Juul became a billion-dollar company faster than Apple.
"We have seen the largest increase in teen nicotine use in the last year than we literally have in the last 50 years," said Matthew Myers. 
Myers, president of the Campaign for Tobacco-free Kids will be taking his fight against underage nicotine use to the House Oversight Committee this week where he will be testifying to raise awareness about the company he says singlehandedly fueled an epidemic.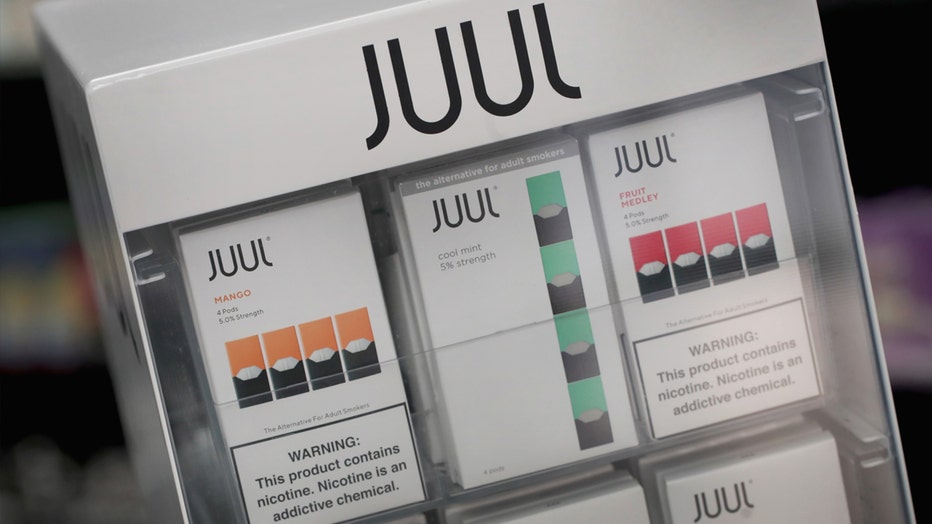 Electronic cigarettes and pods by Juul, the nation's largest maker of vaping products, are offered for sale at the Smoke Depot on September 13, 2018 in Chicago, Illinois. ((Photo by Scott Olson/Getty Images) / Getty Images)
"Juul produced a product that changed everything. It delivers higher levels of nicotine, in a high tech, sleek design that has transformed how young people view tobacco and e-cig use," said Myers. 
With e-cig use skyrocketing among high school and middle schoolers, districts like Montgomery County created a task force on the issue this spring. 
Proactive measures are also being taken at the state level.
"D.C., Virginia and Maryland have all raised the age of sale of tobacco products including e-cigarettes to 21," said Myers. 
Myers says it's a start, but he's aiming for more. He hopes Congress will push the FDA to reign in social media marketing, require tobacco products be submitted for review, ban online sales and ban flavored products.
With 3.6 million middle and high school students vaping last year, Myers says the time for action is now.
Just to give you an idea of how addicting these products can be, one Juul pod has the same amount of caffeine as an entire pack of cigarettes!