'Comforts for Baby' purified water recalled after mold complaints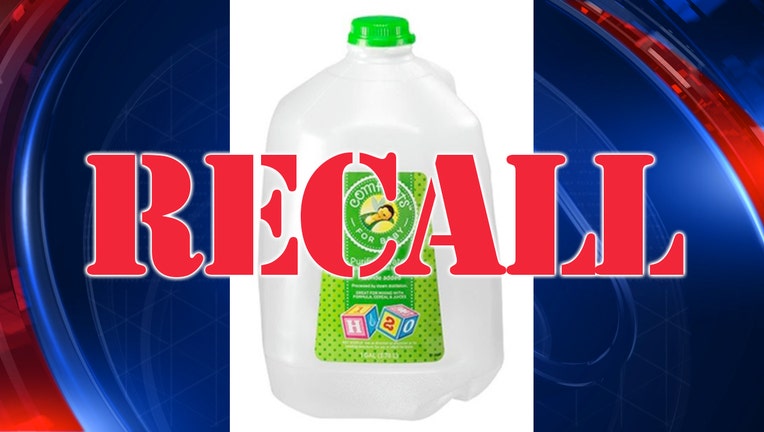 article
(FOX 46 WJZY) - Kroger has recalled 'Comforts For Baby' purified water with fluoride added after receiving complaints about mold in the product. The product was sold in North Carolina stores.
Officials said the recall concerns the 1 gallon (3.78 liters) product with sell-by dates from April 26, 2018 to Oct. 10, 2018.
Testing by Kroger has identified the mold as Talaromyces penicillium. The water is sold in clear containers, but the mold may not be visible with the naked eye.
The FDA is issuing this consumer alert to reach parents and caregivers who may have bought the product, which is intended for infants.
The products were distributed to Kroger stores, including Food 4 Less, Jay C, Jay C Food Plus, Kroger, Kroger Marketplace, Owen's, Payless Super Market, and Ruler stores in Alabama, Arkansas, Georgia, Illinois, Indiana, Kentucky, Mississippi, Missouri, North Carolina, Ohio, South Carolina, Tennessee, Virginia and West Virginia.
For more information on this recall, please click here.