Colo. cops rock out to Journey in amazing video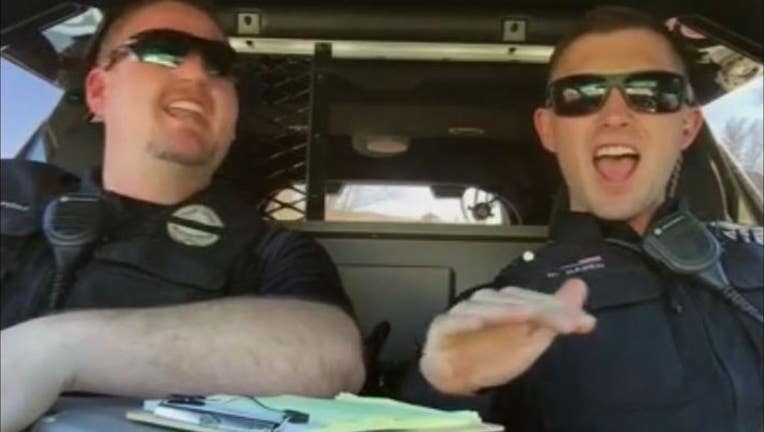 PALISADE, Colo. - These Colorado cops found an endearing way to spread joy to their community after several police officers were killed in the line of duty.
Palisade Police Det. Mark Post and Officer Bryce Raber were sitting in their patrol car when they recorded an amazing video jamming to Journey's "Don't Stop Believin,'" rocking out from side to side and even busting out the air guitar.
The uplifting video, which has now been shared widely online, is meant to remind their brothers in blue to stay motivated, the officers say.
"We know it's been a hard year so far for our law enforcement family," the department wrote.
WATCH the full video here: FOX Insider