Chicago man fatally shot driver on I-55 while victim's pregnant wife was inside vehicle: police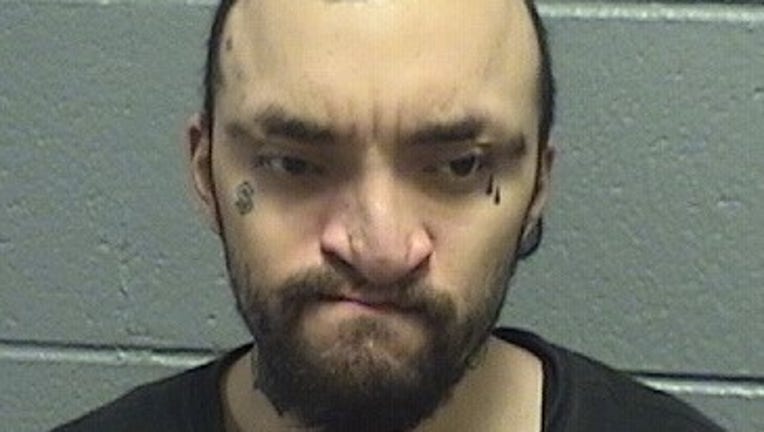 article
COOK COUNTY, Ill. - A Chicago man is accused of fatally shooting a man on Interstate 55 last month while the victim's wife was inside the vehicle.
At about 9:20 p.m. on Feb. 16, Illinois State Police troopers responded to a report of shots fired on Interstate 55 northbound at Lock Street.
When troopers arrived, Humberto Marin Garcia, 28, was located inside a vehicle. He was pronounced dead at the scene. His passenger, a woman who was reportedly six months pregnant, was uninjured in the shooting. She was taken to St. Anthony Hospital as a precaution.
After reviewing surveillance video, police were able to identify the suspected shooter's vehicle and the passengers.
While conducting a separate investigation on Feb. 26, Chicago police engaged in a vehicular pursuit.
SUBSCRIBE TO FOX 32 ON YOUTUBE
The pursuit ended, and the passengers were taken into custody.
It was then determined that one of the passengers was wanted for questioning in the Feb. 16 homicide.
Nicholas Samudio, 22, was interviewed by ISP and after investigating, it was determined that he was the suspected shooter wanted in the I-55 fatal shooting.
Samudio was indicted Monday for first-degree murder and is currently being held at the Cook County Jail with no bond.