Cheers to the Weekend: Dreamsicle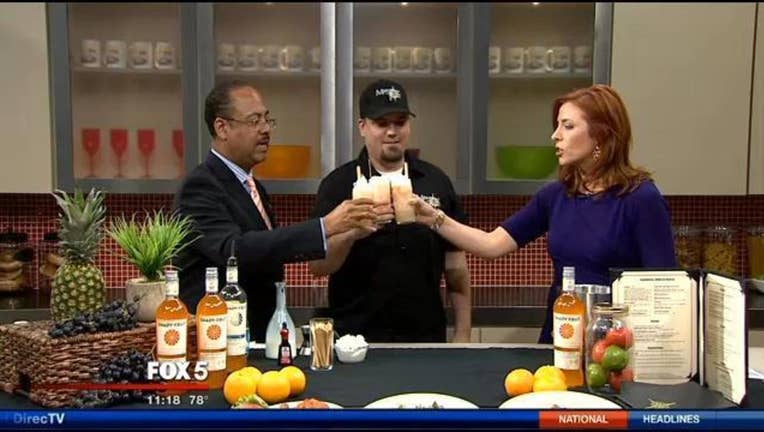 It's that time of the week when we say "Cheers to the weekend!" Every Friday night, a mixologist joins us to share his or her signature cocktail. Joining us this week was Matt Larson, the bartender at Meridian Pint, to make us a Dreamsicle.
CLICK ON THE VIDEO ABOVE TO WATCH THE SEGMENT!
Cocktail: Dreamsicle
Recipe:
- 2 oz Shadyfruit Valencia Orange Vodka
- 1/2 oz half and half
- Soda water
- Dash of vanilla
- On rocks in a collins glass
- Garnished with a dollop of fresh whipped cream and a popsicle stick to serve
Meridian Pint
3400 11th Street NW
Washington, DC 20010
202-588-1075
meridianpint.com