Chantilly teen charged with burglaries at Domino's, Burger Shack, Dave's Seafood and Subs
FAIRFAX COUNTY, Va. - A teenager, who police believe spent the last two months burglarizing a Domino's, a Burger Shack, Dave's Seafood and Subs, and two other establishments in Chantilly – was taken into custody and charged over the weekend. 
An officer from Fairfax County Police Department's Sully Police District was performing routine business checks Sunday when he noticed the front door to Megabites Eatery on 14100 Sullyfield Circle was shattered.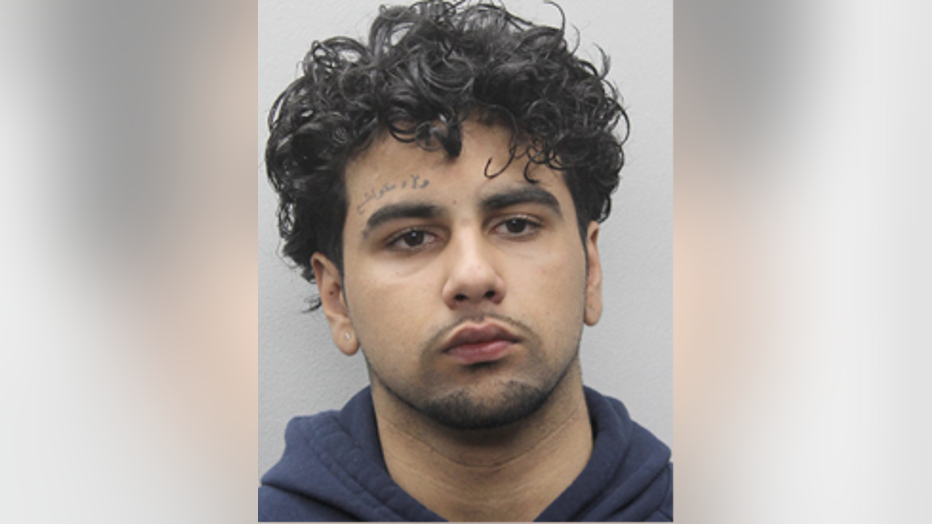 Talal Hasan, 19, of Chantilly, VA.
The burglar has already left the scene and police said cash was likely taken from the store. Through surveillance footage, officers recognized the suspect, 19-year-old Talal Hasan, and discovered he had outstanding burglary warrants. 
Hasan was found by officers at his home in Chantilly and taken into custody. He was charged with burglary and destruction of property. He was also served with several other warrants for burglaries police believe he was involved with over the past two months.
Detectives are asking anyone with information regarding this incident or others to call them at 703-814-7000.