Cava will ditch plastic straws for soybean-based paper straws by November 2018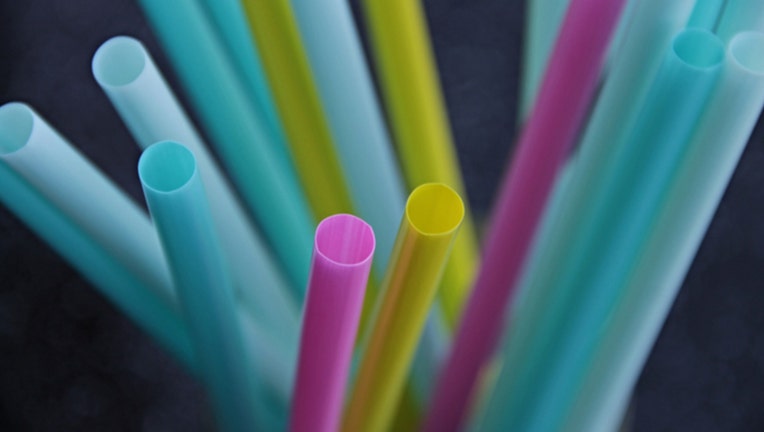 article
WASHINGTON - Cava, a local favorite in the DC region, has announced it will join the movement to cut down on plastic pollution by no longer offering plastic straws in its restaurants.
In an email to customers, Cava CEO Brett Schulman announced the decision and said the restaurant chain's goal was to have no plastic straws at any of its locations by November.
"In the coming months, we'll be working to remove plastic straws from all CAVA restaurants and replace them with compostable soybean-based paper straws," Schulman wrote. "This initiative - in partnership with the team at Farmers Restaurant Group in Washington, DC - will help reduce our impact on the environment and make our communities a little more sustainable."
Cava, which also has locations in California, Connecticut, Massachusetts, North Carolina, New Jersey, New York and Texas, joins a growing list of communities and eateries looking to remove plastic straws from restaurants. Seattle became the first major U.S. city to ban restaurants from giving plastic straws to customers and, shortly after, Seattle-based Starbucks announced it would be ditching plastic straws in less than two years.
Starbucks said it would, instead, offer strawless lids, a move which the company predicts will eliminate the use of more than 1 billion straws per year. The Chicago White Sox announced it would stop serving plastic straws at its ballpark. If fans want a straw, the team said biodegradable ones are available on request.
D.C. Councilmember Jack Evans introduced a bill earlier this week to prevent stores and restaurants in the District from providing plastic straws. According to National Geographic, Americans use 500 million straws every day.