Car crashes into Rockville ice rink
ROCKVILLE, Md. - Authorities say two people were transported to the hospital Sunday after their vehicle crashed into the ice rink in downtown Rockville.
The crash was reported around 5:30 p.m. near Maryland Avenue and the Rockville Town Center.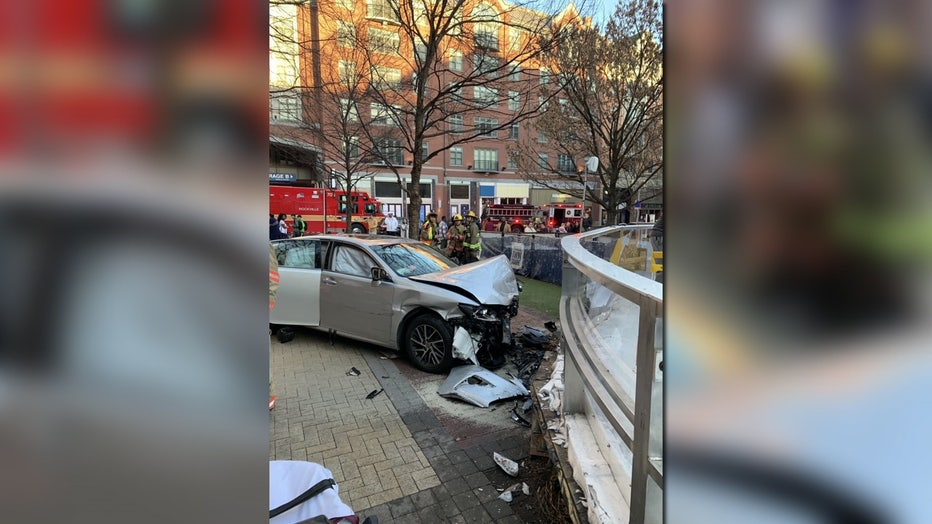 Rockville City Police Department / @RockvilleCityPD
Police say the driver and passenger were hospitalized with non-life threatening injuries.
No pedestrians or skaters were injured.