Your rescue pet could be this year's Cadbury Easter 'bunny'
Does your rescue pet love the spotlight? The Cadbury Bunny Tryouts are back!
For the first time since the contest started five years ago, a rescue pet will be chosen to be the face of the Cadbury Clucking Bunny commercial airing in March.
From Feb. 15-Feb. 23, rescue pet parents across the U.S. can enter their pets for the chance to star in the beloved cream egg Easter campaign. The pet doesn't even have to be furry — it can be scaly or feathered, too.
READ MORE: Watch: Service dog that inspired PAWS Act for veterans honored on her final flight
"Rescue pets bring so many smiles to people every day," Cam Bogie, Cadbury's senior associate brand manager, said in a statement.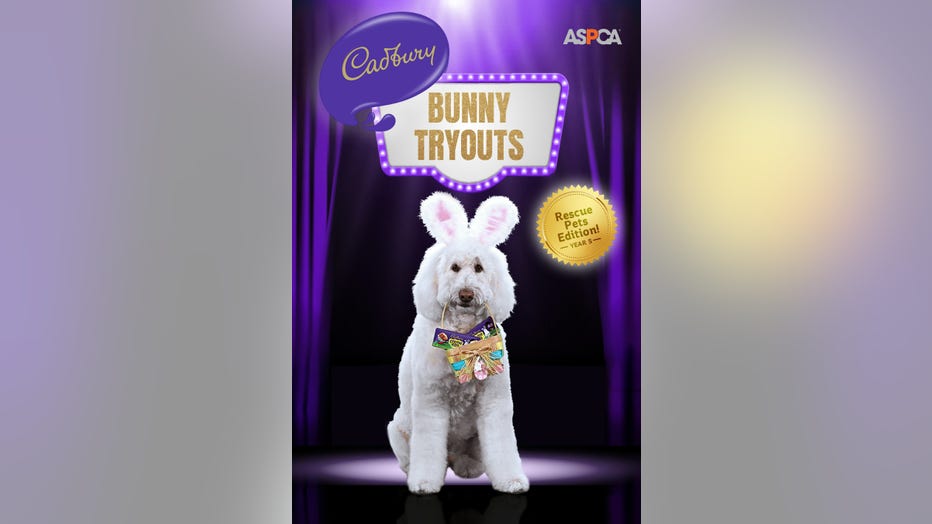 5th Annual Cadbury Bunny Tryouts, Rescue Pets Edition (PRNewsfoto/The Hershey Company)
The winning rescue pet will also take home a $5,000 cash prize and another $5,000 for the animal shelter of choice.
READ MORE: Emotional video helps hound get forever home after 7 years at shelter
To enter, go to CadburyTryouts.com and upload a photo of your rescue pet wearing Cadbury bunny ears, then complete the entry form.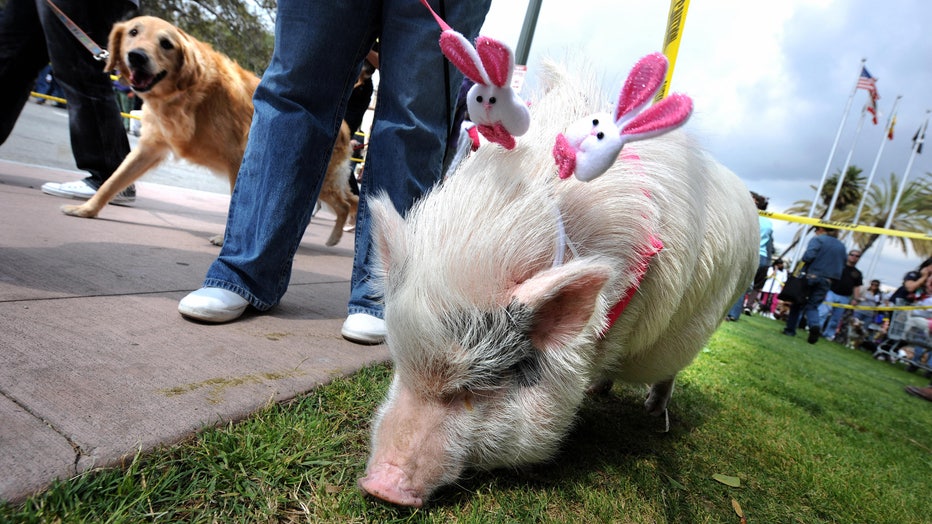 A pig wearing bunny ears and a dog (Photo by ROBYN BECK/AFP via Getty Images)
The 10 finalists will be announced March 6, and people can vote on their favorite until March 14.