Burglar in wolf mask robs salon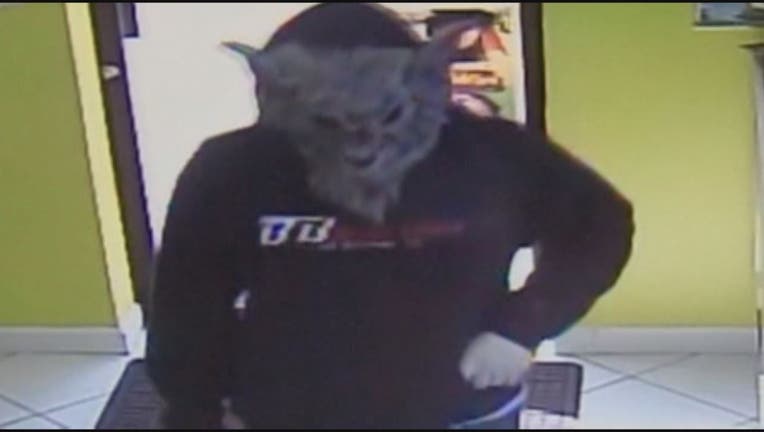 article
SPRING VALLEY, N.Y. - A hair salon worker was shaken up by an armed, wolf-masked-robber.
The bizarre situation happened in Spring Valley, New York.
The robber was wearing a wolf mask and was armed with a knife when he walked into Kelly's Unisex Salon demanding cash.
Stylist Emilia Moncayo was in the shop along with her 4-year-old daughter when the crime happened.
Moncayo said the man asked for money from the register and she handed him two hundred dollars.
He fled and she locked the door and called police.
That robber has not been caught.