Bug-eyed peeper sketch makes Internet go crazy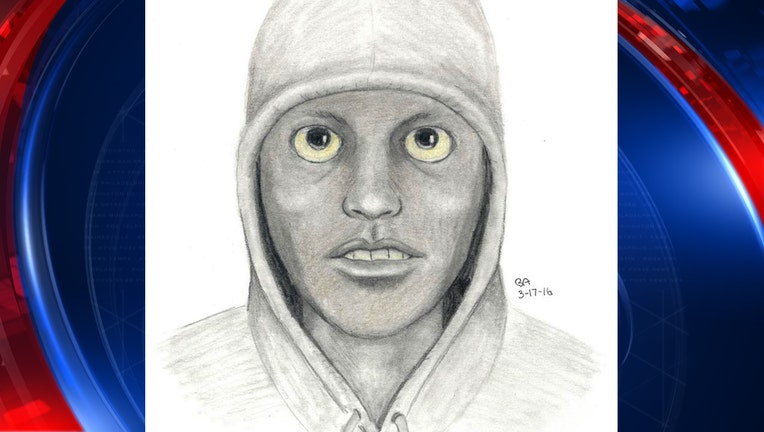 article
CITRUS HEIGHTS, Calif. - A northern California police department released a sketch in hopes of finding what it called a serial peeper and sexual assault suspect, but the sketch seems to be drawing the wrong kind of attention online.
FOX40 News posted the suspect sketch from Citrus Heights police on its Facebook page Tuesday, linking to an article about the search for a man police said was peering into apartments and may have sexually assaulted a woman.
Several women had reported being approached by the man, who was said to be a 25- to 30-year-old black man.
From the descriptions given by those who encountered the suspect, a sketch was drawn and distributed. The sketch depicts a gaunt man with high cheekbones and dark skin, wearing a hoodie.
The striking feature, for social media commenters, seems to be the suspect's eyes - bulging, yellowish ovals with large, black pupils, looking upward.
The post, which had 11,000 comments and nearly 28,000 shares as of this writing, became a who's-who of pop culture comparisons to the sketch - ranging from the Martian Ambassador in "Mars Attacks" to the sketch of the Crichton (Mobile), Alabama leprechaun of 2006.
FOX40's viewers also offered photo comparisons to stick figures, the shrunken head man from the movie Beetlejuice, Michael Jackson from his music video for "Thriller," Christopher Lloyd as Judge Doom in the movie "Who Framed Roger Rabbit," and Large Marge from the movie "Pee Wee's Big Adventure."
Some of the comments may not be appropriate for all readers, so proceed with caution. The post from FOX40 News appears below:
Citrus Heights Police are searching for a serial peeper and sex assault suspect. Read More: http://via.fox40.com/g1NjI