Bowser leads neighborhood safety walk in Petworth after library stabbing
WASHINGTON - D.C. Mayor Muriel Bowser held her second neighborhood safety walk of the week Wednesday, this time in the Ward 4 neighborhood of Petworth.
On March 2, a man was stabbed to death inside the Petworth Library around 7:00 p.m. Three days later, a shooting occurred on Kennedy Street in the nearby Brightwood neighborhood.
On Wednesday, Mayor Bowser walked from the Georgia Ave-Petworth Metro Station on Georgia Avenue, talking to business owners and residents about how they feel in the neighborhood. 
"I live in Ward 4. I don't want to feel like I'm going to get robbed or shot or killed," said Maria Scarborough, who spoke briefly with Mayor Bowser during the walk.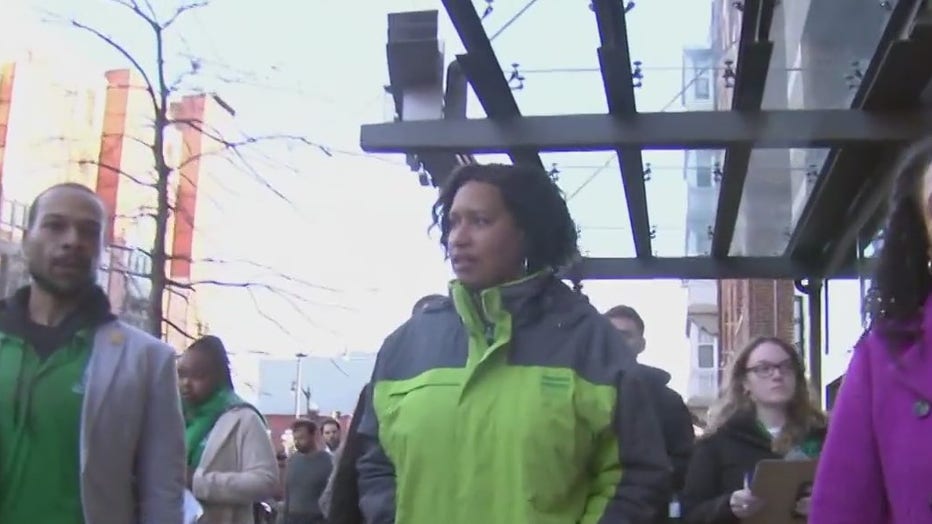 Scarborough says she feels criminals aren't held accountable, especially in cases of violent crime.
"I think that everyone needs to take responsibility for their actions. Period. If you live by the gun you may die by the gun," Scarborough said.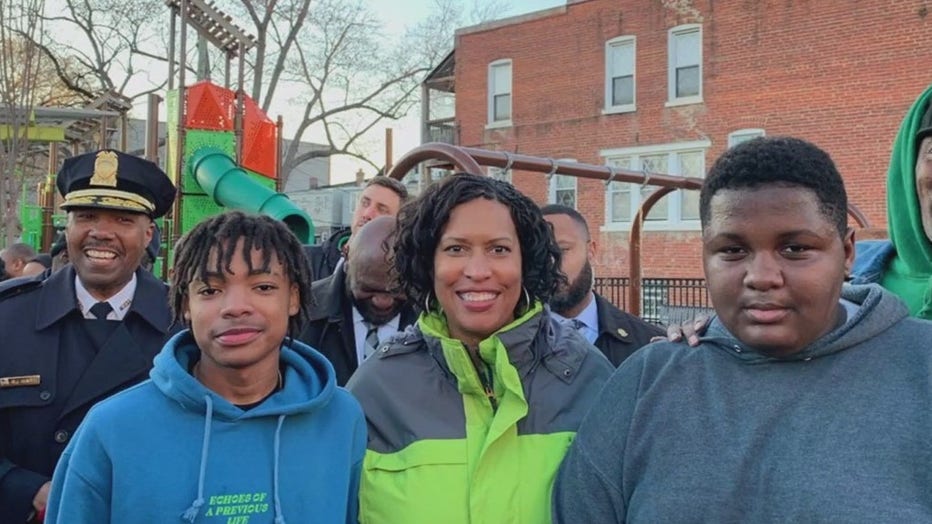 During a press conference prior to the safety walk, Bowser and D.C. Police Chief Robert Contee III both said they too feel the city needs to be able to do more to enforce consequences on criminals. 
"The best way to keep our communities safe is to make sure that we are keeping bad, violent people incarcerated. That is the bottom line. I said what I meant and I meant what the heck I said," Contee said. 
DC Police have increased community engagement efforts and they are asking more residents to consider joining the force to become part of the solution.
Mayor Bowser said two multi-agency task forces will be expanded, including one focused on violent crime and homicide reduction in the 4th District.
"We are a second chance city, so it is not my view that if you make a mistake that it's the end of it for you. But you have to have consequences if you carry a gun, Bowser said. "You have to have consequences if you use a gun."
MPD's community-focused bike patrol unit has been deployed in the area for about a month.
Last year, DC Police took 3,000 illegal guns off the streets. Contee says it's important to keep people who commit violent crimes incarcerated.
The mayor announced she is working on a new legislative package to address safety and crime in D.C. and she expects to present it to the city council within 30 days. 
She also said she plans to host a public safety summit in April that would include all the stakeholders including federal and local partners that impact public safety.