Boston mayor put end to parking space savers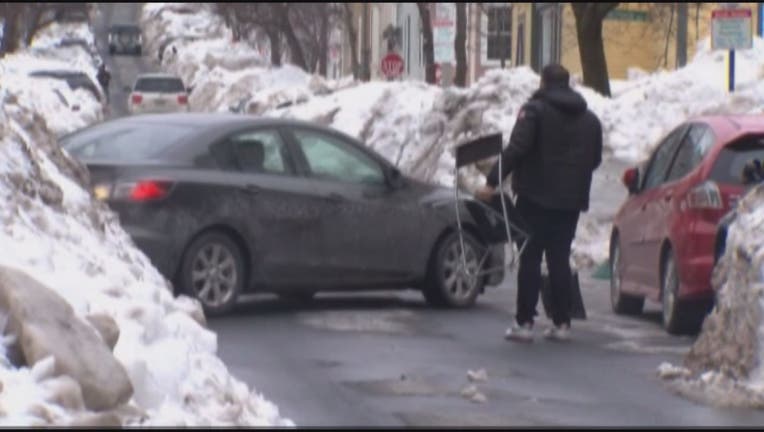 The mayor of Boston says residents who worked tirelessly to carve out parking spots during the city's multiple blizzards can no longer claim stake on those spots.
Space savers, such as chairs and cones, have been used to secure spots in some of the city's hardest-hit areas.
Mayor Marty Walsh, says they need to be cleared out by Monday.
He's enforcing the new rule, despite a new wave of snow set to slam the city this week.
The mayor says crews have worked to remove much of the snow and it's no longer necessary to hold spots.
Forecasters expect three to six inches to fall overnight Sunday.
More than 100 inches of snow has reportedly fallen in Boston this winter.