Bomb squad seizes second rocket launch tube found in luggage at BWI airport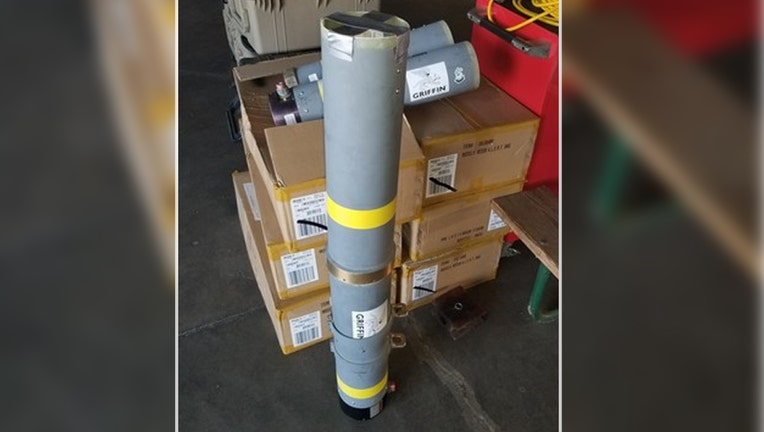 article
LINTHICUM, Md. - Just days after discovering a missile launch tube in a checked bag at an airport near Baltimore, authorities say they have located a second military grade weapon in the same area.
A rocket launch tube was found at the American Airlines baggage area at Baltimore/Washington International Thurgood Marshall Airport Thursday morning.
Officials say the inert rocket launch tube, free of any explosive hazards, was brought back on a military flight by a United States Air Force Sergeant as a souvenir. The launch tube was inspected by the U.S. military for safety.
"While the launch tube presents no immediate threat to anyone on the ground, there is a slight chance that it could contain pressurized gas, and was therefore not allowed on the Sergeant's connecting commercial flight," the Office of the State Fire Marshal said in a statement. Officials say the bomb squad took possession of the launch tube until it could be safely returned to the owner.
Authorities urge military personnel to check differing regulations for connecting commercial flights that are taken after returning on military flights.Officials at an airport outside of Baltimore say they found a missile launcher in the checked baggage of a passenger early Monday morning.
On Monday, TSA officials say they found a missile launcher in the checked baggage of a active military personnel passenger who was traveling home from Kuwait and wanted to keep it as a souvenir.