Bethesda-Chevy Chase area parents concerned over reports of men following children
CHEVY CHASE, Md. - Bethesda-Chevy Chase area parents are concerned someone may be preying on children after multiple reports involving children being followed home or told to get into a stranger's vehicle have surfaced.
At least two area schools, including Chevy Chase Elementary, sent notices in January to families, detailing incidents that were reported to have involved their students after school. In the midst of these reports, the mother of a Bethesda-Chevy Chase high schooler also says something similar happened to her daughter on Wednesday night.
That mother spoke with FOX 5 in a phone interview but asked not to be identified, concerned for her daughter's safety.
"No," said the mother, when asked if her daughter had any reason to fabricate the incident, "She's never had an incident like this her life happen before, thankfully … and I could see the fear on her face. Um, and, you know, she had called and she was texting." 
That mother also shared a screen grab of the text messages she says her daughter rapidly sent right after the alleged incident. The messages sent at 7:13 and 7:14 p.m. Wednesday read:
"Some creepy guy just tried to tell me that you sent him to pick me up"
"How far are you"
"Mom, I'm scared where are you"
The mother says her daughter is a Bethesda-Chevy Chase high school athlete who had just wrapped-up a practice being held at The Church in Bethesda, located by Wilson Ln. and Cordell Ave. in Downtown Bethesda. 
The mother says her daughter was waiting on the side of the church for her mother to pick her up, when a man pulled-up in a vehicle and opened a front passenger door, instructing the girl to get in. 
The student told her mother the man repeated this twice before allegedly saying, "Don't' worry, your mom sent me to pick you up … so please get in the car." 
The student told her mother she began walking away toward Old Georgetown Rd. and told her mother the man followed in his car before eventually pulling off. FOX 5 is told the student, shaken up, didn't get a good look at the vehicle because it was also dark and rainy that night. 
The mother said her daughter was able to describe the suspect as being a white man. 
FOX 5 was told the student athlete could not return to the church because the doors had been locked after. Those connected to the B-CC athletic community tell FOX 5 they are changing-up security measures at the church in light of the recent report.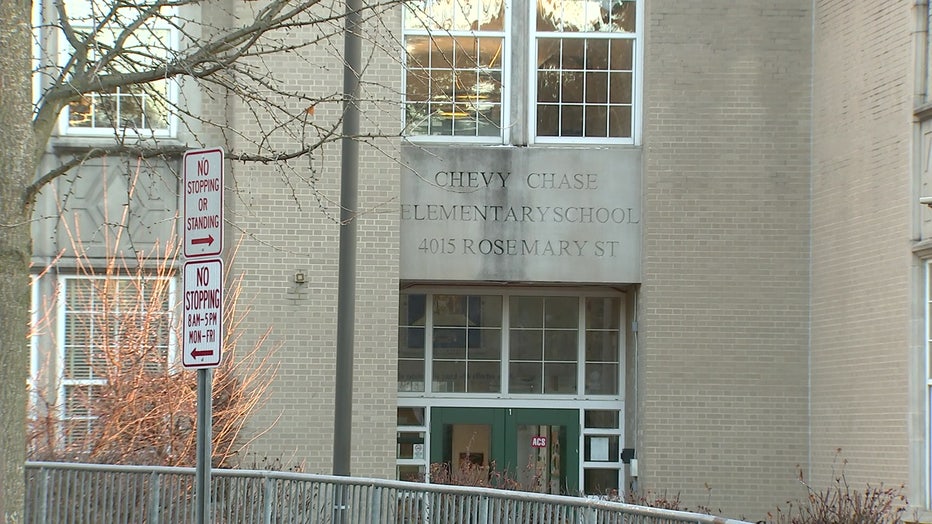 "My daughter was very shaken up about it and as a parent, it was extremely concerning. And I think what concerns me most is that when someone like this is in the community, at what point does that person decide to up his ante because the current approach isn't working," said the student athlete's mother. 
FOX 5 was unable to find an area business with surveillance video that could have captured this.
On Wednesday, Chevy Chase Elementary School's principal sent a letter to their school community notifying of two separate incidents involving CCES' students after school. 
The principal says in an incident reported last week, a man described as wearing a ski mask and driving a silver pick-up truck, followed  three students on their way home from a bus stop. The principals says this happened several days in a row. The school note says a girl reported being followed for at least six blocks on Tuesday. The suspect was described as a man with gray hair wearing a blue and yellow coat. While the school letter describes these incidents has having actually happened, Montgomery County Police are still investigating the validity of these incidents. 
Wood Acres Elementary also sent noticed to their school community, claiming an incident also involved one of their students.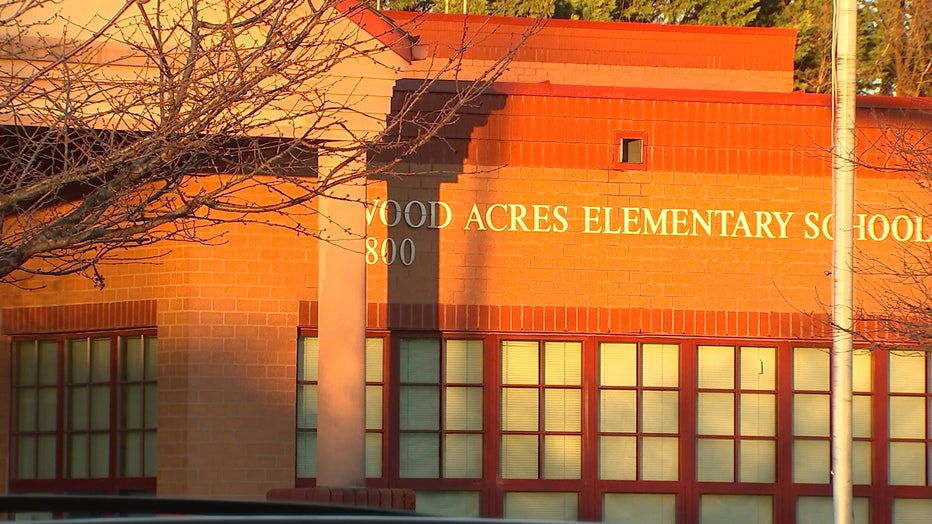 Police tell us they investigated similar reports shared during the first two weeks of January but those incidents were determined to be unfounded. It's not clear if that included the incident reported by Wood Acres Elementary. 
The B-CC student's mother was frustrated, telling FOX 5 she was first told when she tried to file a police report, that without a photo of the license plate or vehicle, there's really nothing more police can do. 
Montgomery County Police have since spoken with that mother.
Police tell FOX 5 taking a photo or video of a suspect vehicle or license plate is very important for their investigation. However, they do not advise anyone risk their safety in order to do so.
Anyone who spots something unusual in their neighborhood can contact Montgomery County Police non-emergency number at 301-279-8000.