Bald eagle found with broken wing, rescued in Charles County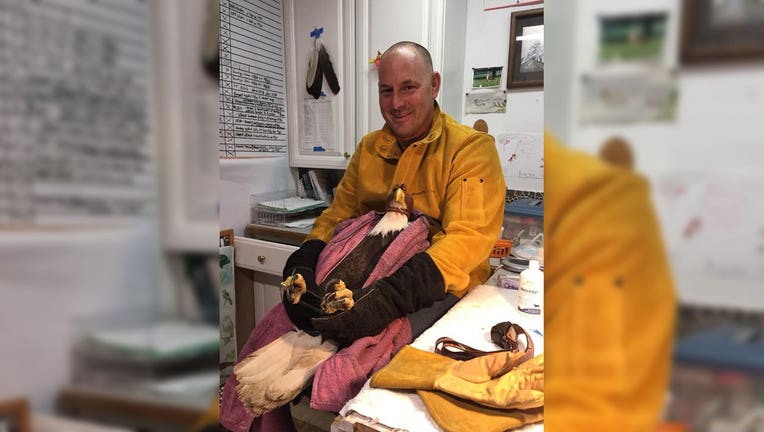 article
BRYANTOWN, Md. - A female bald eagle was rescued after she was found with a broken wing in Charles County on Christmas Eve.
Charles County Sheriff's Office says the eagle is being treated for a broken right wing and will need two months to heal.
She was found on the side of Oaks Road in Byrantown and was rescued by a Sheriff's Office shift commander Lt. Wood, who is also a trained falconer.
The Sheriff's Office says Lt. wood was able to get to the bird with his own gear and placed her in an eagle transport box and took her to Owl Moon Raptor Rescue for rehabilitation.
They say the bird is a full grown adult female bald eagle. She weighs 11.6 pounds and is 40 inches long.