Authorities ID pilot killed in Prince George's County small plane crash
NEW CARROLLTON, Md. - Maryland State Police identified the pilot killed in fiery Sunday Prince George's County plane crash as 61-year-old Gordon Allen from the Bronx, New York.
Authorities say Allen's plane, on its way to White Plains, NY, crashed at around 3:10 p.m. Sunday afternoon. The plane came down minutes after taking-off from College Park Airport, according to a MDSP Spokesperson.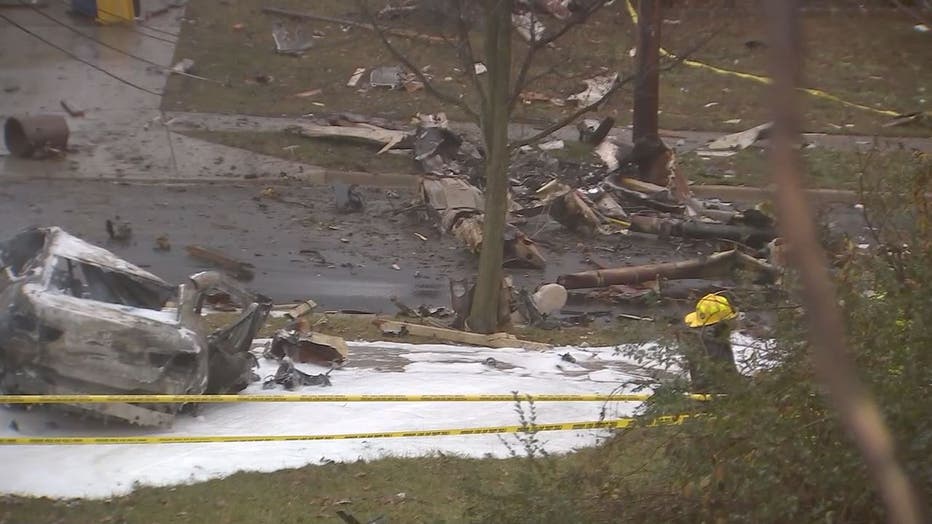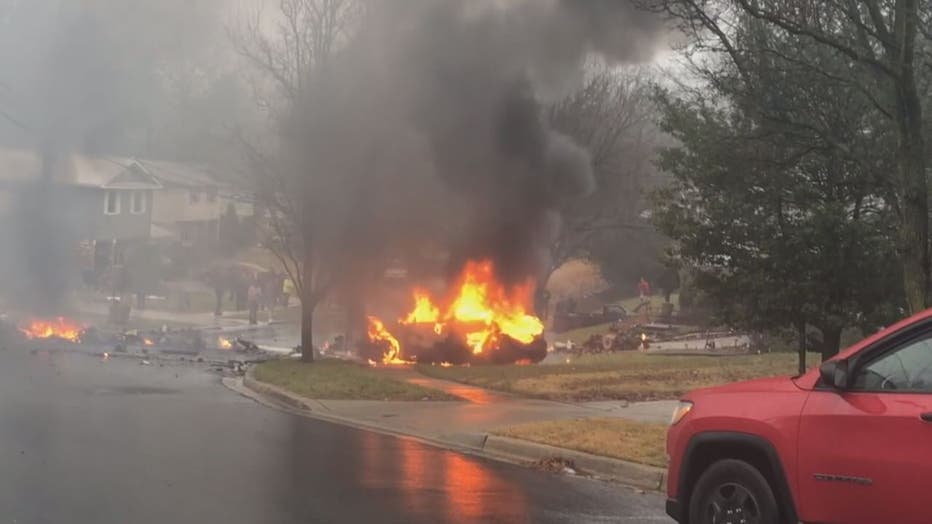 Gregory Allen, the pilot's brother, told FOX 5's Stephanie Ramirez over the phone, Gordon Allen was a dedicated doctor – an optometrist. Allen also described his brother a Jazz lover and a mentor to children. He was married and leaves behind a wife.
Download the FOX 5 DC News App for Local Breaking News and Weather
FOX 5 obtained dramatic video of the scene that ended in the death of the 61-year-old pilot. In cell phone video, you see a car exploding and firefighters rushing to put out flames.
One neighbor, whose home was also damaged in the crash, said, "fire was everywhere."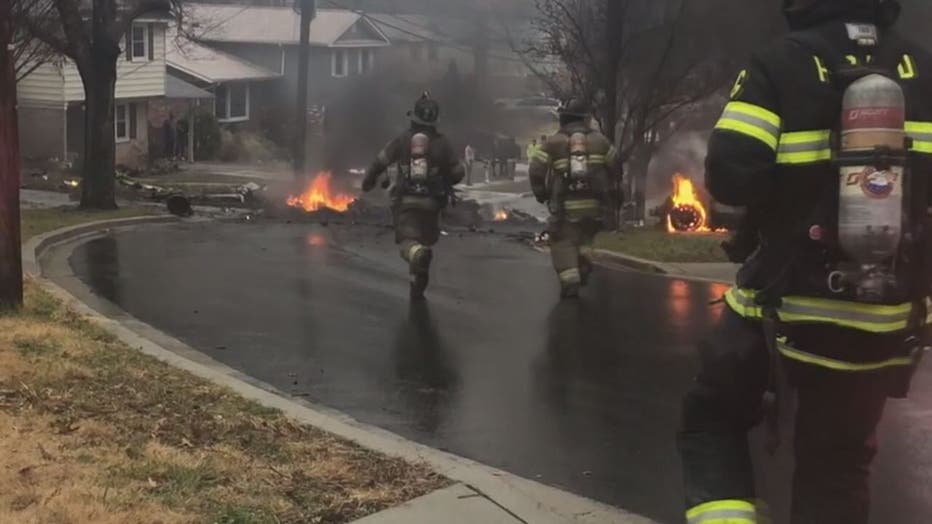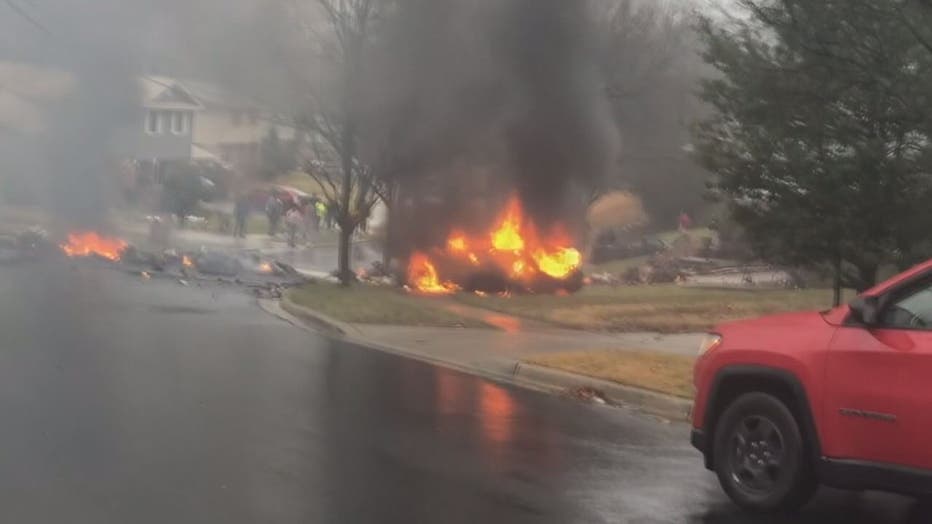 The impact of the plane crashing into the rear, carport-area of a New Carrollton home, threw the homeowner's vehicle across the street.
Investigators with the National Transportation and Safety Board (NTSB) continued to search the crash debris and told reporters on Monday, they found the flight cables and controls damaged, but still connected.
"We know he was transmitting them -  transmitting to and from and being instructed by the [Air Traffic Control]. I don't have copies of that audio yet," said NTSB Air Safety Investigator Doug Brazy. Brazy spoke at a Monday afternoon news conference, where he told reporters they still don't know yet if the pilot radioed for help.
Brazy said the plane got up to 1,700 feet before it began to descend and make a right-hand turn.
"Honestly, she's still very disturbed about the whole thing," said John Murphy.
Murphy's mother lives in the home the plane crashed into. Thankfully, Murphy says she is visiting him in Florida and was not there at the time. Over the phone on Monday, Murphy offered his condolences to the pilot's family. He also expressed his concern for their neighbors.
"Her car was destroyed but it's insured as was the house. Things can be replaced," said Murphy, "Fortunately nobody else was injured."
Brazy confirmed the plane involved is a 4-seat, single engine Grumman American AA-5A built in 1978. Allen was the only occupant onboard. Brazen also said Allen was properly licensed to operate this aircraft. Proper licensing includes a current medical certificate, added Brazy.
FOX 5 is told an autopsy will be done. The plane does not require recording equipment or a black box, but Brazy did say the plane may have had two or three different recording devices on it.
What's left of the lane was collected and will be further analyzed at the NTSB's Ashburn, VA location.
Brazy told reporters there was about 2 miles of visibility and described the conditions as overcast with light rain at around 500 ft. above ground, according to one weather record.
The NTSB expects to have a preliminary report in about 10 days. It may take around 18 months to finish the investigation.
Investigators are asking anyone who may have seen or heard this plane to contact the NTSB at witness@NTSB.gov or (202) 314-6290.