Gunman shot, 2 others at large after attempted Brinks armored vehicle robbery in Hyattsville: police
HYATTSVILLE, Md. - A gunman was shot, and two others are at large after authorities say they tried to rob a Brinks armored vehicle employee who was filling an ATM at a Hyattsville bank with cash.
Police say the attack happened Monday around 9:20 a.m. at the Capital One Bank in the 6400 block of East West Highway.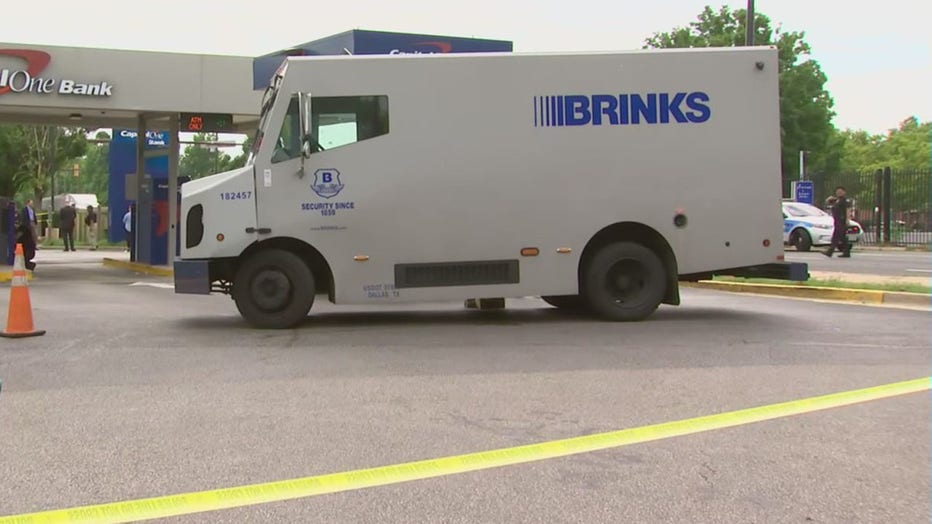 At a press conference, officials said the Brinks armored vehicle was being assisted by undercover personal who were assigned to protect the driver. Officials say the undercover personal intervened and fired at the gunmen.
One of the gunmen was injured in the shooting and was taken to the hospital in critical but stable condition. The two other gunmen are still at large.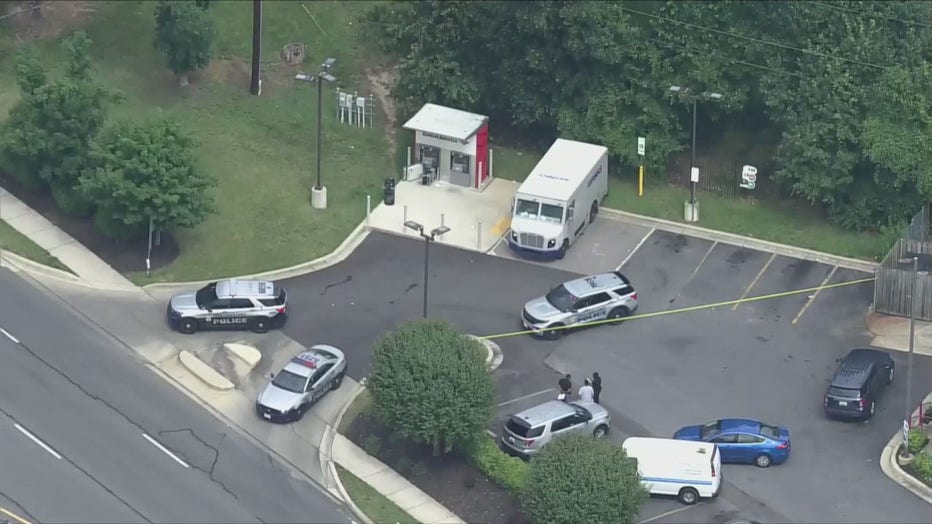 Attempted armored car robbery in Hyattsville: police
Police say they are looking for two vehicles connected with the attempted robbery. One of the vehicles is a four-door black Lexus with no front tags, front-end damage, and a temporary Maryland tag in back. The other is a black Honda.
Police say the suspects were carrying at least one assault rifle. All three gunmen were males dressed in black clothing and black ski masks. A $10,000 reward is being offered in the case.
They believe the suspects had information regarding the whereabouts of the armored vehicle.
Anyone with information is asked to contact police at 866-411-TIPS.