ATM in Hyattsville 7-11 burglarized
PRINCE GEOREGE'S COUNTY, Md. - Authorities are investigating a commercial armed robbery of an ATM inside a 7-11 in Hyattsville. 
Officers arrived to the 2000 block of East-West Highway around 2:09 a.m. for a reported commercial armed robbery.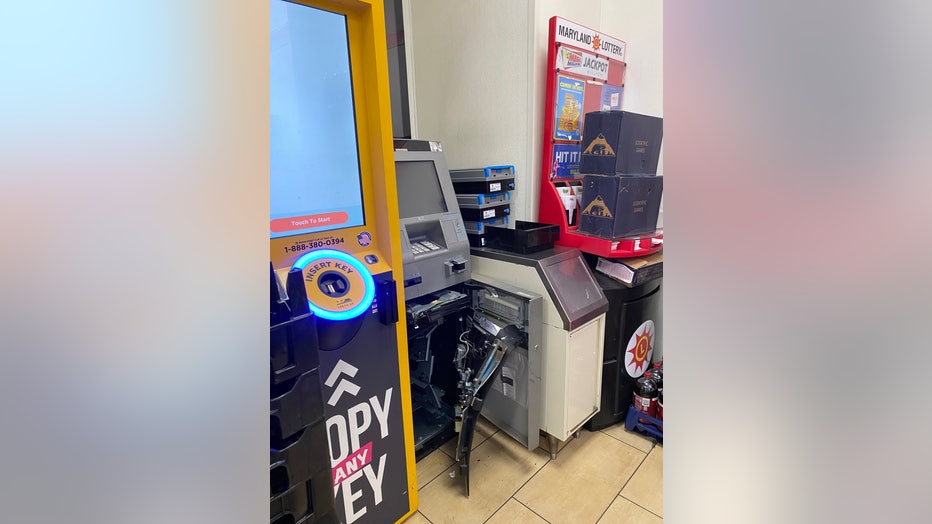 Burglarized ATM in Hyattsville
According to the store manager, two suspects barged into the store with guns and quickly disconnected surveillance wires and other systems. The suspects proceeded to remove money from the ATM and then fled the scene. 
This continues to be an ongoing investigation.