Arlington man assaulted while trying to break up dispute: police
According to Arlington County Police, a resident and candidate for the Arlington County Board was brutally assaulted on Sunday evening when he attempted to intervene in a dispute between a male suspect and a female subject. 
According to witnesses, the victim, Adam Theo, noticed an argument between the male suspect and the female subject while he was walking in the area. Allegedly, the male suspect physically assaulted the female subject during the dispute. The victim stepped in to assist.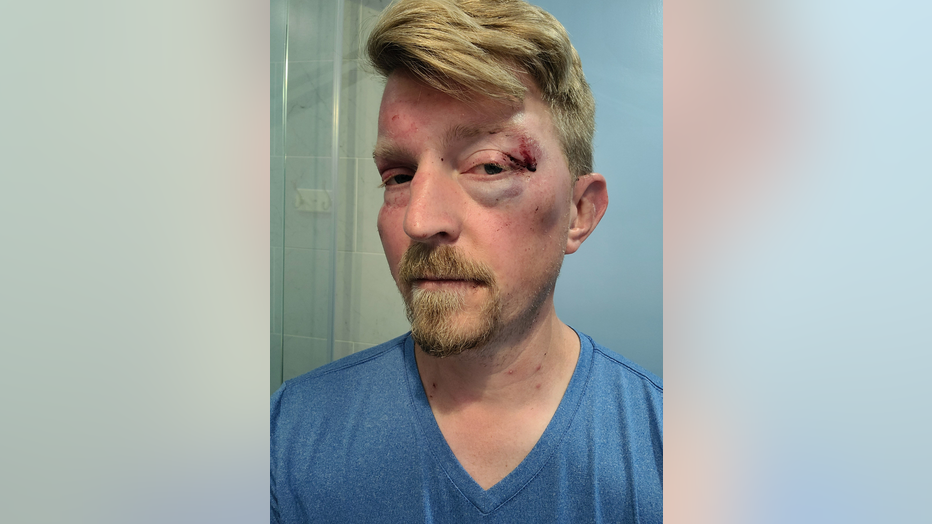 However, instead of defusing the situation, the suspect turned his aggression towards Theo. He was struck multiple times before managing to move away from the suspect. The suspect then approached Theo once again, forcefully pushing him to the ground and continued the assault. The female subject and a witness intervened, successfully separating the suspect from Theo.
Following the incident, the male suspect and female subject fled the scene and have yet to be identified but the male suspect is described as a Hispanic male, wearing a blue button-up shirt and white pants. The victim sustained serious but non-life-threatening injuries and was taken to an area hospital for medical treatment.
Adam Theo described the incident in detail on his Twitter feed, and due to the graphic nature of the photos, we are not embedding the photos in this story but can be viewed here.