Antarctica gets 'taste of summer' as watermelons bloom in coldest place on Earth
Scientists say they have completed the first experiment on growing watermelons in the coldest place on Earth.
August is the coldest winter month at the arctic station Vostok, when temperatures average nearly 92 degrees below zero. Yet the days ahead look sweet for polar explorers living 11,400 feet above sea level on the ice plateau of Central Antarctica.
"We managed to grow the southernmost watermelons in the harshest conditions of Antarctica. The taste and aroma are not worse than homemade ones," exclaimed Andrey Teplyakov, a leading geophysicist of the Arctic and Antarctic Research Institute (AARI) at Vostok Station, who shared the results of his work.
ANTARCTIC'S EXTREME WEATHER DRAWING MORE CRUISE SHIP EXPEDITIONS
It took 103 days for six plants – grown by scientists of AARI's 68th Russian Antarctic Expedition – to produce eight ripe watermelons under harsh conditions.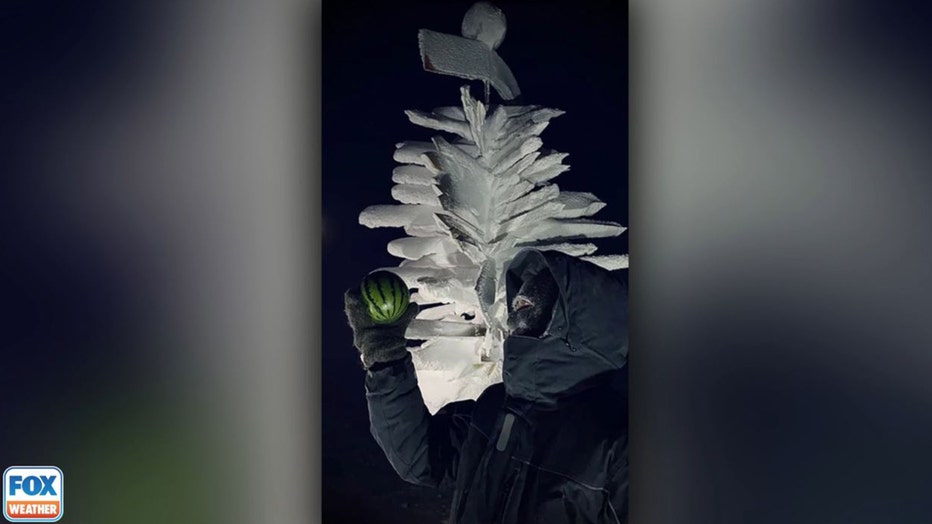 August is the coldest winter month at the arctic station Vostok, when temperatures average nearly 92 degrees below zero. (Credit: Arctic and Antarctic Research Institute)
"Naturally, all polar explorers were glad to remember the taste of summer," Teplyakov added.
The favorable conditions for watermelon plants, like air temperature and humidity, were created by scientists using soilless technology called "panoponics," the AARI said.
WATCH: SPECTACULAR UNDERWATER FOOTAGE CAPTURES ORCA 'ORCHESTRA' IN ICY ANTARCTICA WATERS
Researchers planted two varieties of early-ripening watermelons in early April. The varieties were selected for their high palatability and ability to adapt to low atmospheric pressure and oxygen deficiency. Scientists then hand-pollinated the plants at the end of May. Two months later, explorers were able to taste the first fruits.
Labor of love
Even through observing seedlings, growth, the appearance of fruits and their increase brought positive emotions to Teplyakov and his team.
"The greenhouse at the station has a positive effect on the emotional state of polar explorers, who spend many months in an isolated team, in conditions of polar night, low temperatures and limited living space," said Yury Chesnokov, director of the Agrophysical Research Institute.
The presence of plants and the influence of the psychological and emotional effects it has on the life of the team is an "invaluable basis for shaping the living conditions for people in closed systems at future space stations on the Moon and other planets," added Oleg Orlov, director of the Institute of Biomedical Problems of the Russian Academy of Sciences.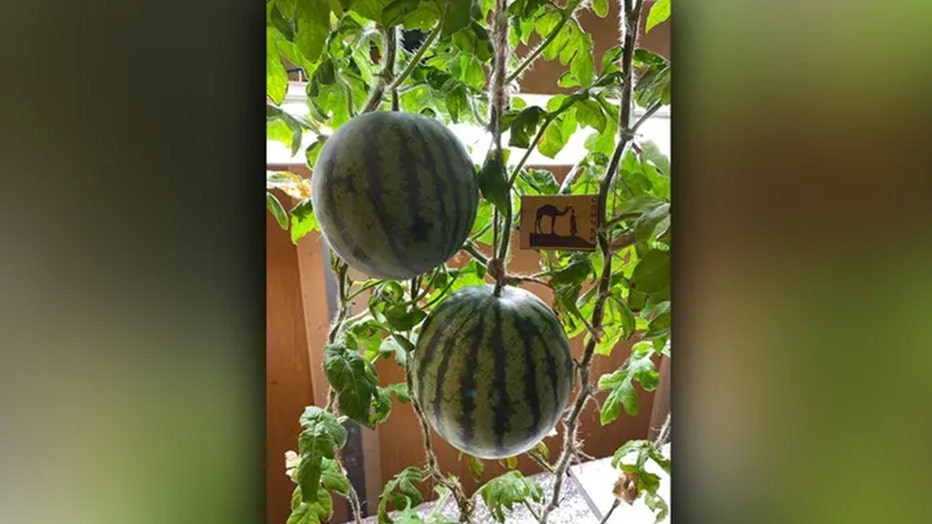 Scientists used soilless technology for 103 days on six plants to grow eight ripe and sweet watermelons. (Credit: Arctic and Antarctic Research Institute)
The joint experiment for growing vegetables at Vostok station has been running since February 2020. Previously, a system for growing 80 varieties of various leafy vegetable crops was successfully developed. 
Last season, the station grew 63 pounds of low-growing tomatoes as well as more than a dozen leafy vegetable crops using the same hydroponic technologies with artificial illumination and controlled microclimate conditions.
RELATED: July on track to be Earth's hottest month on record
Scientists say they are currently working out the technology of growing blackberries, blueberries and strawberries.
Information received from Arctic and Antarctic Research Institute was translated via Google Translate.