An Alexandria community is upset after new school field lights end up on track, not grass
ALEXANDRIA, Va. - The City of Alexandria just finished installing new field lights at Francis Hammond Middle School.
The problem for some residents is that those lights were placed on the school's track.
That isn't the idea neighbors in the community had when they rallied to add lights at Francis Hammond Middle School.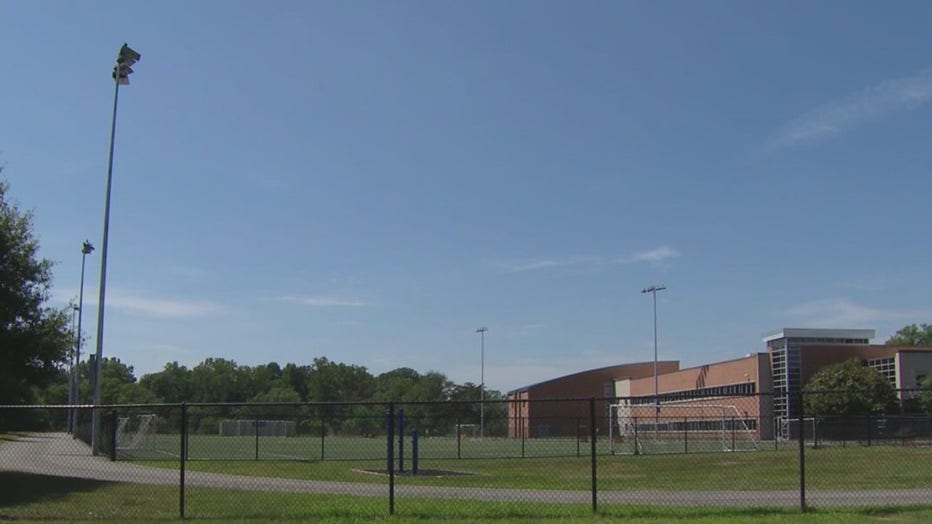 During several public hearings that were held on the matter, the neighbors believed that the lights would go in a grassy area off to the side. 
Citing city requirements that lights had to be a certain distance from the street, Alexandria then changed the plan to move them further away from the street.
But that meant moving the lights onto the track.
To be clear, that change was absolutely listed in a public document before approval, but neighbors don't feel like there was adequate public discussion about that.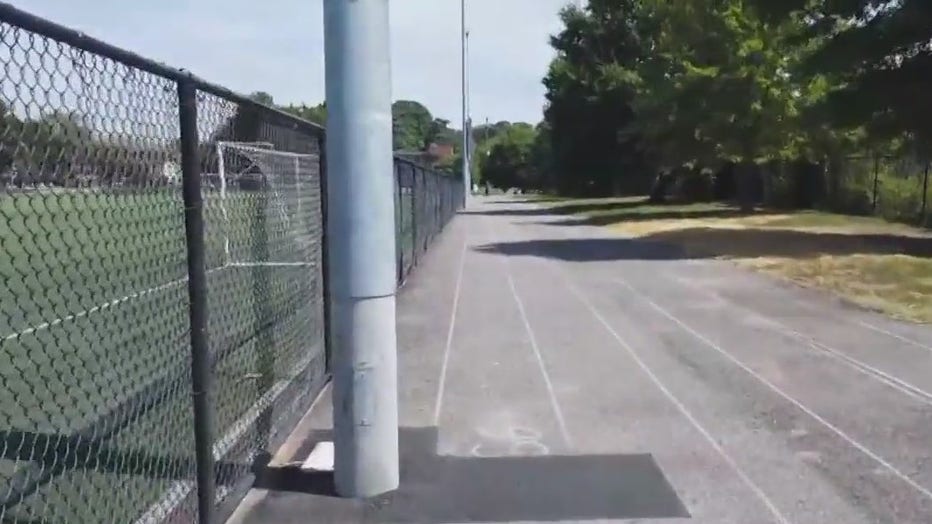 Bill Rossello with the Seminary Hill Civic Association says he and others don't understand how a decision could be made to put lights on the track. 
To make matters worse, some confusion led to the original holes being drilled in between lanes two and three in the middle of the track, instead of the lane closest to the field.
Rossello thinks the government has to be better.
"The City of Alexandria has taken many aspirational and transformational initiatives, but they seem to have taken their eye off the ball on some of the basics of delivering municipal and educational services to the residents," he said. 
The issue has become a big deal to residents in the surrounding neighborhood. 
FOX 5 spoke to Alexandria Mayor Justin Wilson about it, and he stands by the city's process and says this location was the plan all along. It's what the planning commission and city council voted on, and he emphasized this was the most logical place to put these lights, especially given the lane of the track they're now on is tough to use because of the fence that hugs the field.
"I think this was a balancing of constraints on the site," he said. "Trying to make sure that we weren't intruding on the neighbors, and also trying to make sure that we expanded the amount of lighted field capacity that we have in the city."
Wilson added they may put padding on the base of the lights to ensure safety.