All clear at Howard University following bomb threat investigation
WASHINGTON - An all clear was given at Howard University after an overnight bomb threat investigation.
D.C. police received the threat just after 2:35 a.m. targeting the East and West Towers on the campus.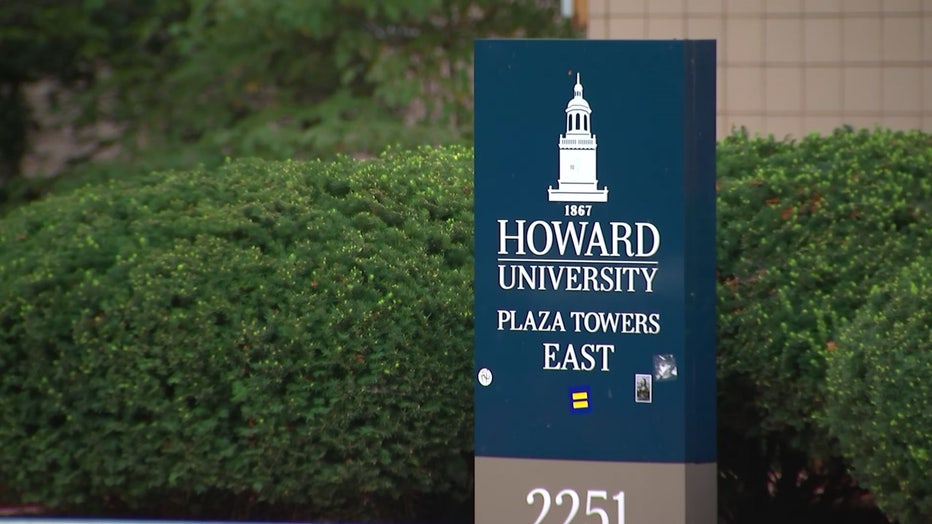 In a tweet, the University's Department of Public Safety said, "The university has been in contact with federal officials assigned to the investigation of similar threats made against Howard and other historically Black institutions."
"This is terrorism, and it must stop," said Howard University President, Dr. Wayne A. I. Frederick in a statement Friday.  Frederick said this is the eight bomb threat against the university this year and the second this week.
No injuries were reported.
The university released the following statement in response to the incident:
"At approximately 2:36 a.m., the Metropolitan Police Department relayed to the Howard University Department of Public Safety a report of a bomb threat made against the East and West Towers on the university's main campus. DPS, in coordination with MPD, responded to the building to conduct a thorough search of the facility using human, animal, and mechanical explosive finding resources. An 'all clear' order was issued for the building at approximately 5:30 a.m. by MPD for the facility. We appreciate the support of the MPD and members of the bomb unit for their quick response and Howard community members in following evacuation orders and sharing accurate information with peers and in social spaces."