Alexandria man wins over $1M in Virginia lottery jackpot
ALEXANDRIA, Va. - An Alexandria man said he let out a "quiet scream" after he realized he was the winner of a Virginia lottery prize worth over $1 million.
Leslie Williams told Lottery officials that he discovered he was a winner when he went online to check the winning numbers in the Cash 5 with EZ Match drawing from June 18. "Could this really be possible?" he thought.
It's real! Leslie matched all five winning numbers to win the $1,063,690 jackpot.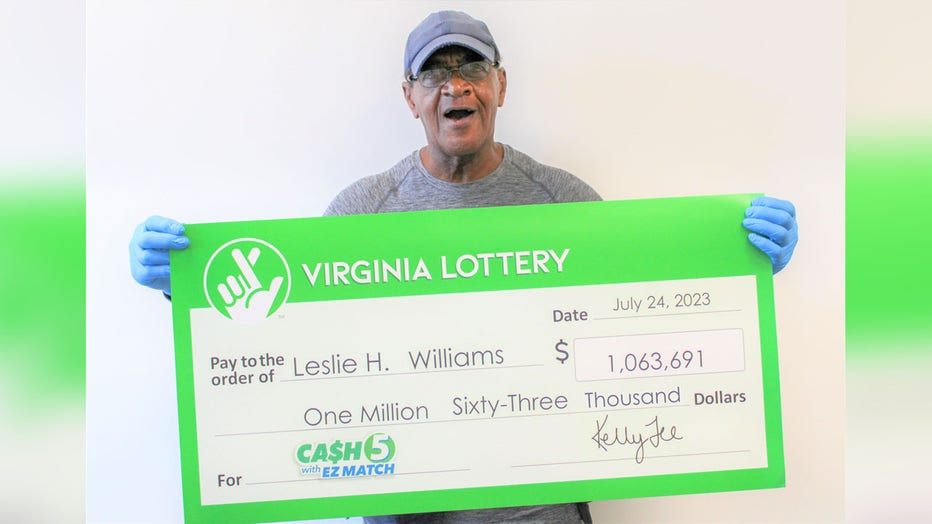 Leslie Williams (Virginia Lottery)
He bought the ticket at the 7-Eleven at 2800 Beacon Hill Road in Alexandria.
The winning numbers were 1-20-24-26-35.
The game features a rolling jackpot, starting at a minimum of $100,000. Players who spends an extra dollar receive five extra numbers and more chances to win.
Lottery officials say the odds of matching all five numbers to win the jackpot are 1 in 749,398.