Adams Morgan businesses, residents share frustration over rise in vandalism, robberies
WASHINGTON - Frustration is growing among business owners and resident in the Adams Morgan area of D.C. over a rise in crimes like vandalism and robbery.
Overnight Tuesday into Wednesday, at least five businesses were vandalized in the area, marking the third time it has happened in recent weeks.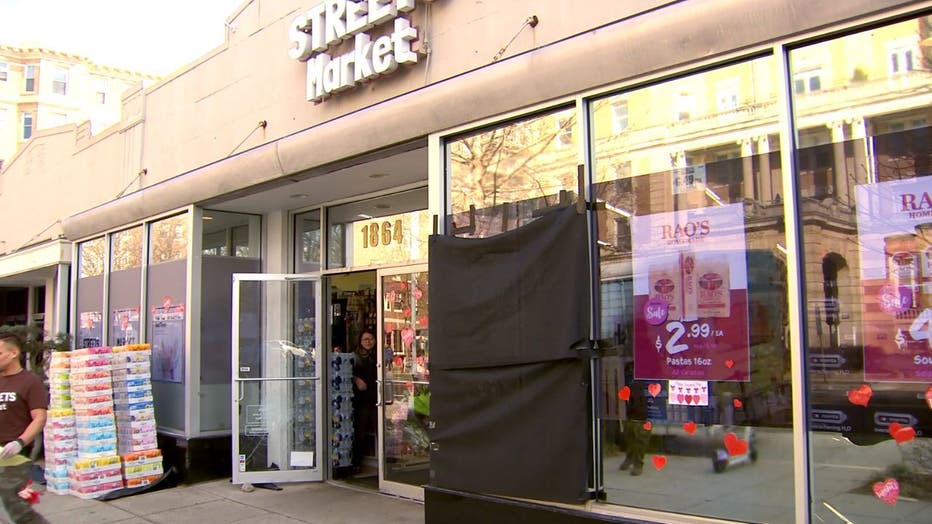 They include Streets Market located at 1864 Columbia Road, and The Grill From Ipanema located at 1858 Columbia Road.
READ MORE: Ukrainian family-owned bakery in DC's Adams Morgan burglarized nearly year after arson fire
People who live nearby and shop in the area tell FOX 5 they are concerned and outraged.
"I think people are just hurting more than ever and it's not clear what the motivation is, but really felt the need to get in there and cause harm to the businesses," says Siarra Rogers. "I think it's unfortunate."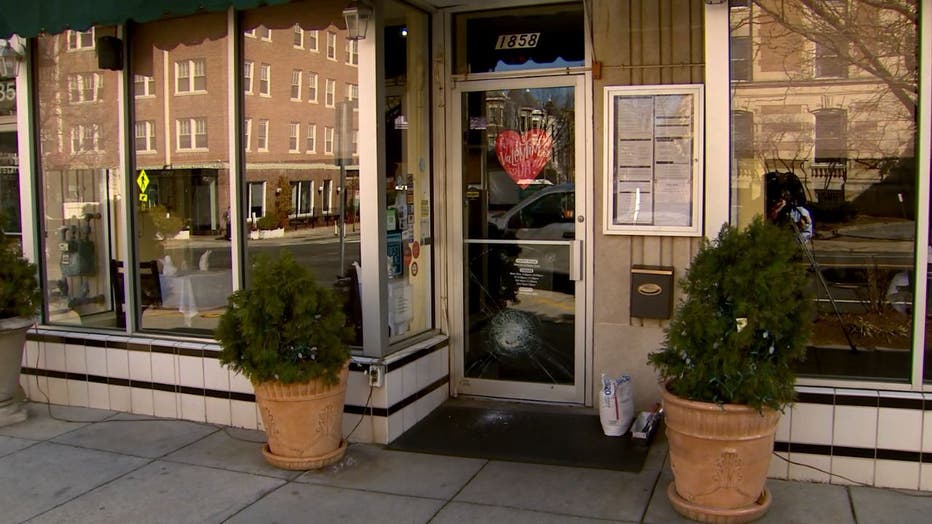 Officials from The Grill From Ipanema restaurant spoke with FOX 5 as well about the recent acts of vandalism.
"It looks like someone is paying someone to come here and break the glass and window and doors so that someone can come here in fix it. It's unbelievable," Pedro Oliveira said.
The acts of vandalism happened just hour after a business owner in that same strip of Columbia Road was robbed at gunpoint.
READ MORE: Philz Coffee robbed in Adams Morgan
"I got robbed at gunpoint yesterday," said Cathy McNeal who manages D.C. Dry Cleaners.
She described to FOX 5 her frightening brush with an armed man on Tuesday morning.
"He came in here with a shirt over his arm. I thought he was a customer," McNeal said. "When I went to take his shirt, I felt something cold and that's when he pulled the shirt back and said 'give me your money. Open the register. I don't want to hurt you.'"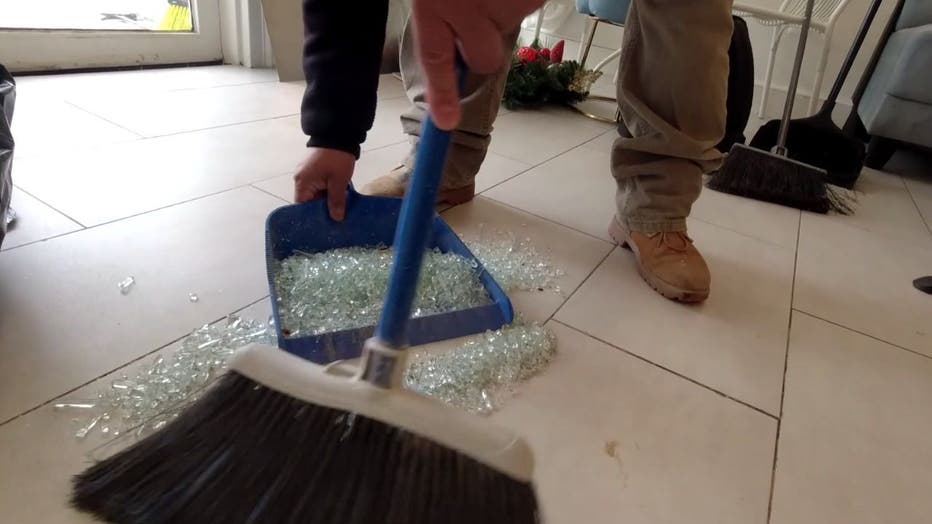 "When are they going to do something," McNeal added, talking about authorities in the city.
Earlier this week, FOX 5's Bob Barnard spoke with D.C. Chief of Police Robert Contee about the growing number of these types of crime happening across the city.
"I want to make sure that people – business owners, people who have responsibility in different spaces – that we're all working together to do everything we possibly can to make our community safer," Chief Contee tells FOX 5. "It's going to take everybody."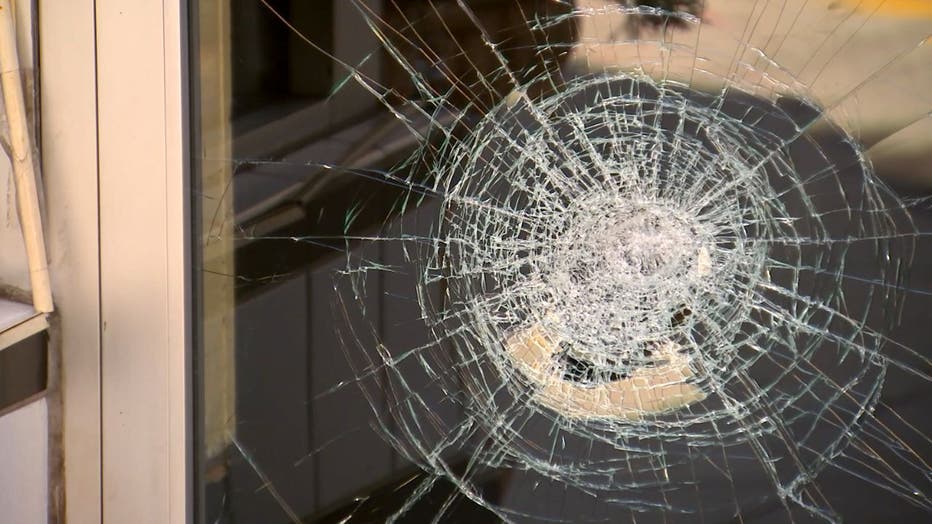 Last month, the D Light Café & Bakery on 18th Street was also victimized after burglars broken into the Ukrainian family-owned bakery. The Ukrainian sisters who own the store also shared their frustration with rising and often senseless crime in the area.
READ MORE: Police seek suspect in deadly December double shooting in Adams Morgan
"These things are valuable for me but I'm not sure people will find any value in these things themselves," said Anastasiia Derun, who co-owns the business with her sister. "This damage that they caused – they literally – they damaged my business – they didn't get anything for their pockets."
Police have not released any suspect information in connection with the incidents.